AWOL One - Flying With Bats
Written by Chi Chi Thalken on September 21, 2021
AWOL One has been a staple of the Los Angeles underground hip hop scene since the '90s, working with groups like Shape Shifters and The Cloaks along the way, as well as artists like 2Mex and Factor, just to name a few. He's also maintained a steady solo career the whole time, with his most recent release, an EP called Can't Handle Us, coming in October of last year. Now he's back with a new EP, Flying With Bats.
This time around, AWOL One is producing as well as rhyming, and that production is coming at you hard when you press play on Flying With Bats. The bass is heavy and the drums are snapping – it's going to rattle a few trunks, to be sure. As he first gets on the mic, I had one idea that this was just going to be this hard-hitting shit-talking project to get a few things off of his chest, but as you sit with it and let everything play out, it reveals itself as a much more complex project. For one, the production finds this sweet spot in between this goth/post-punk/new wave aesthetic and this bass-heavy hyphy-esque hip hop style that splits the difference in this really interesting way. It's music for those that might be feeling emotional and introspective, but still want to get in their car and cruise the strip while you work through things in your head. Lyrically, AWOL One is matching this tone, dropping these philosophical and personal rhymes that deal with his unease with the current state of the world, but everything is also barred up and not about to take any shit from anyone at the same time. It might sound a little weird on paper, but in practice it works very well. Maybe it's because AWOL One has been doing this long enough that he has the confidence to make a goth hip hop album that fucking bumps.
Flying With Bats is what you get when you have an artist who's been at this for a long time, but they never put things on cruise control. This is an innovative EP with a distinct sound, but it's also deeply personal and emotional at the same time.
| | |
| --- | --- |
| Title: | AWOL One - Flying With Bats |
| Label: | S/R |
| Year: | 2021 |
| Rating: | 8/10 |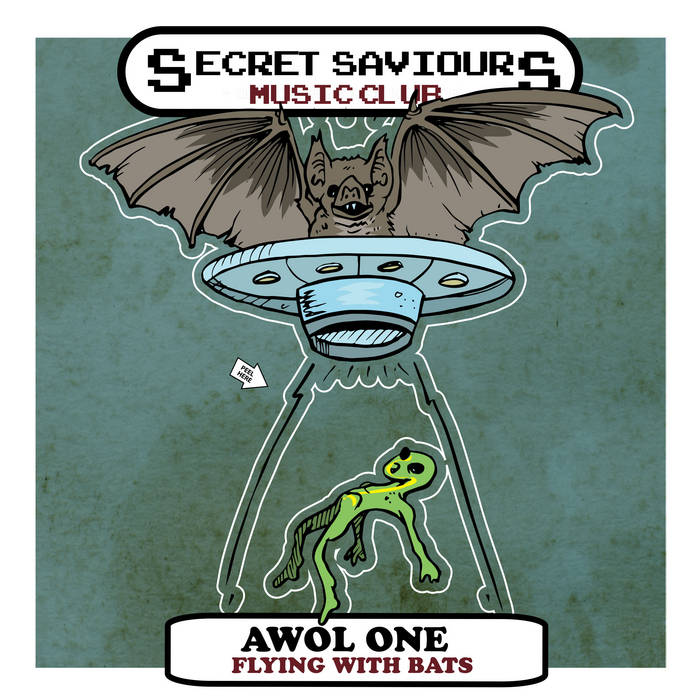 Previous: Golden Browne - Golden Browne
Next: Mild High Club - Going Going Gone