Georgia Anne Muldrow - VWETO II
Written by Chi Chi Thalken on June 21, 2019
Georgia Anne Muldrow has been putting together one of the best and most varied musical careers since she started releasing music almost fifteen years ago. The Los Angeles-born, Las Vegas-based musician does it all, from singing to rapping to producing to playing instruments, all while covering a wide range of musical styles as well, moving from punk to gospel to house to hip hop and beyond. The last time we heard from her was just last October, when she made her Brainfeeder debut with Overload. Now she comes back to Mello Music Group to release a new instrumental album, VWETO II.
As you might have inferred, this album is a sequel, continuation, or companion piece to her 2010 album, VWETO, however you want to think of it. The word itself comes from the Ki-Kongo language, and it translates to "gravity." I like to think that this means that the music itself has a certain amount of gravity to it, a weight of importance as you take this musical journey with Muldrow. As you might have come to expect at this point, Muldrow really knows how to take her listeners on a musical journey, and this album is no exception. From funk to soul to disco to house to hip hop to psychedelic downtempo, Muldrow covers a lot of ground, but even more importantly, she manages to find the connective tissue between all of these genres and move from one to the other and blend them together in unexpected ways, often doing it before you consciously realize what she's doing. Muldrow not only expertly develops each individual song and takes you through an emotional journey, she has sequenced the album in a really smart way, so that you as a listener can really sit back and enjoy the ride and enjoy the view as Muldrow gets in the driver's seat and takes you on a journey. This isn't her first instrumental album, and she knows how to make the music catchy, soulful, and engaging. This isn't an instrumental album to listen to in the background while you're doing other things. This require active listening, paying attention to all the twists and turns and nooks and crannies of the album, where Muldrow has hidden all sorts of subtle musical gems.
Georgia Anne Muldrow is an incredibly talented musician, and she proves it once again with VWETO II. It's funky, it's soulful, it's catchy, and it's thought provoking. She keeps you on your toes and bobbing your head throughout.
| | |
| --- | --- |
| Title: | Georgia Anne Muldrow - VWETO II |
| Label: | Mello Music Group |
| Year: | 2019 |
| Rating: | 8/10 |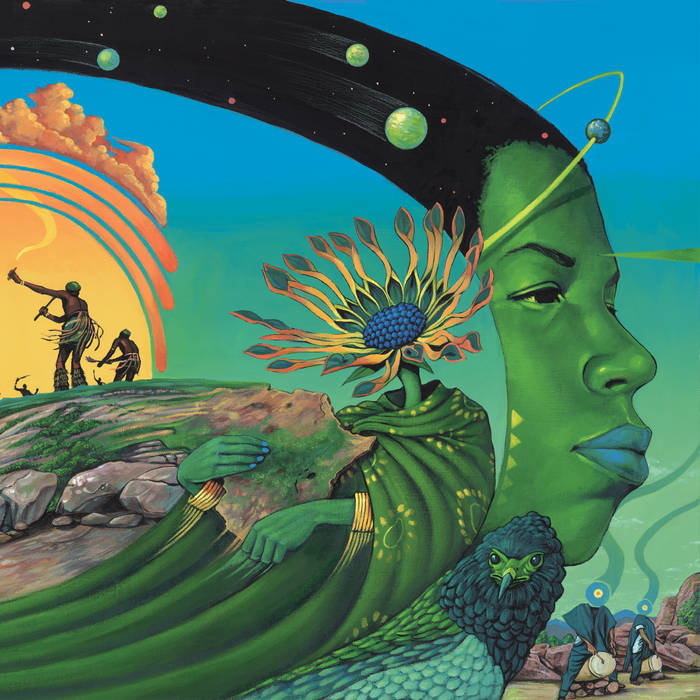 Previous: Daringer - Baker's Dozen
Next: Curta - [sic]