Curta - [sic]
Written by Chi Chi Thalken on June 24, 2019
Curta is an emcee formerly based in Denver, now living in Chicago, who has been releasing music at a pretty steady pace over the last five years. Last year, we got a project from him called End of Future Park, which spoke to the messiness of the Denver scene. Now we get a project looking inward, [sic].
For this project, Curta works with longtime collaborator ManMadeMadMan, as he works his way through a complex and confusing time in his life in which he saw the end of a relationship, the sale of his house, a tour supporting his last project, and a looming move to Chicago. This is all to say that this is an emotionally charged project, messy in all the right ways that you want from someone who is going through a lot of personal upheaval. MadMan does a great job of pushing Curta with beats that move from '80s goth to '90s underground to modern hip hop and electronic production as well, finding a good balance between sounding precise and technical and noisy and challenging, between experimental and accessible. As an emcee, Curta is very good with his technical skills, which puts him at an advantage when coming into a project like this, where emotions can get very raw and messy at times. So while you're listening to an artist pouring his heart out and trying to make sense of some turbulent times in his life, he's still giving you some complex rhyme schemes and metaphors along with the emotional content. This all comes together to make a really rich and rewarding listening experience, one that you can listen to over and over again and pick up new pieces each time though that will catch your ear.
It may have been a rough patch there for Curta, but at least he had someone like ManMadeMadMan to help him channel it all into some good art. This isn't the most fun project of his career, but it is smart, musically sophisticated, and emotionally charged.
| | |
| --- | --- |
| Title: | Curta - [sic] |
| Label: | Hello L.A. |
| Year: | 2019 |
| Rating: | 8/10 |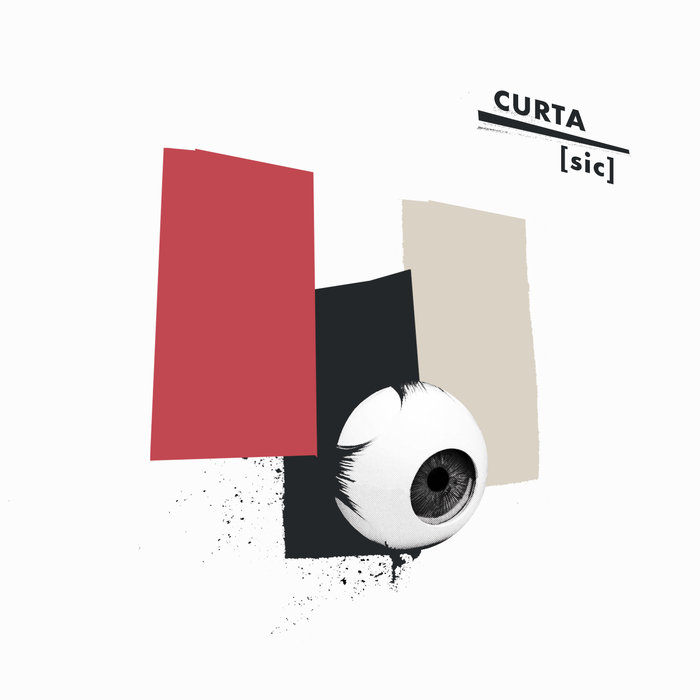 Previous: Georgia Anne Muldrow - VWETO II
Next: Trox - Late 80's Baby