Frankie Reyes - Originalitos
Written by Chi Chi Thalken on October 26, 2020
Over the years, Los Angeles artist Frankie Reyes has released a variety of music under different names, such as Gifted & Blessed, The Abstract Eye, and as one-half of the duo Steoples. Several years ago, Reyes met Peanut Butter Wolf at an event celebrating Latin American modernism, and as they got to talking Reyes pitched the idea of re-interpreting Latin standards on his Oberheim synthesizer, which eventually became his debut album for Stones Throw, Boleros Valses y Mas, which came out in 2016. Now he's returning for a second album, Originalitos, this time with original compositions inspired by his Puerto Rican heritage.
If you're not familiar with the Oberheim synthesizer, or haven't listened to Reyes' first album, the sound is somewhere in between a Wurlitzer and a Rhodes, except you've got more controls similar to a Moog so that you can play with oscillation and modulation and so forth. The result is a sound that feels dreamlike, nostalgic, and romantic, as the synth tones fill up your headphones and bounce around your head. Reyes has a great feel for composition as he approaches this album, drawing upon traditional Puerto Rican songs and composers such as Sylvia Rexach, and he plays with a lightness and a gentle touch to the keys as he lets these melodies reverberate out from the synthesizer and bring these memories alive and allow him to connect to this imagined past. It's the type of album that you really want to listen to with some alone time that you can really devote some one-on-one time with, since there are a lot of subtleties to Reyes' compositions and his playing, but also because of the emotions that might come pouring out as you listen to it. You can tell by listening to this album that it was a labor of love, and one that really allowed him to delve into his heritage and maybe learn a thing or two about his family and culture.
Originalitos is a really sweet and unique album from Frankie Reyes. I can rest assured saying that you're not going to listen to another solo Oberheim synthesizer album, especially not one so lovingly composed and devoted to the music and culture of Puerto Rico.
| | |
| --- | --- |
| Title: | Frankie Reyes - Originalitos |
| Label: | Stones Throw |
| Year: | 2020 |
| Rating: | 8/10 |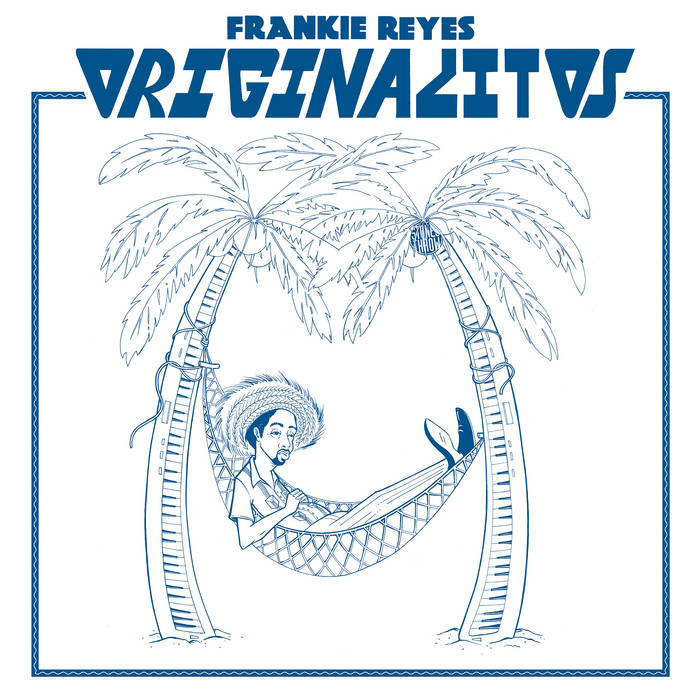 Previous: Nosaj Thing - No Mind
Next: theSportingLife - A Proper Racket