theSportingLife - A Proper Racket
Written by Chi Chi Thalken on October 26, 2020
theSportingLife is a new duo from Birmingham/Huntsville artists Black Plastique and Jovani Occomy. Black Plastique has been part of the Birmingham hip hop scene for a few years, and on top of his solo career, he's been a respected producer that has gotten placements on other artists' albums, such as Mel.Crozby. Now he's turning his production skills in a slightly different direction as he's paired up with a young singer-songwriter from Huntsville name Jovani Occomy to create a new sound together with their debut EP as theSportingLife, A Proper Racket.
Black Plastique has been making some really interesting and dark underground hip hop beats for himself and others, so I was curious to see how his turn to downtempo/neo-soul was going to work out. As it turns out, this is just a side of himself that he had been waiting to showcase, because this transition is seamless. The beats on the album manage to be pretty inventive without being distracting, sliding into this area in between downtempo, neo-soul, and a little bit of trip hop as well. This works perfectly for Jovani Occomy, whose style as an acoustic guitar-playing R&B singer-songwriter lines up with the production quite nicely. Together, the sound is somewhere in between Portishead and Meshell Ndegeocello, with Occomy showing some great melodic instincts that would lead you to believe that she's been at this much longer than she has. She has some pipes, but she's smart enough to pick her moments and build up to them to really make it count, trusting the song as a whole to carry her message through. There are a few pleasant surprises along the way, but the best one comes from the addition of Nicholas A. Boyd on saxophone on "Photosynthesis," taking things to a Sade-esque place that is very exciting. The only minor problem I have with the EP is the closing track, a cover of Marcy Playground's "Sex and Candy." On a personal note, I've never cared for the song, but those feelings aside, translating it into an R&B setting puts it into a novelty space that is hard to escape or transcend. That said, it's not a deal breaker or anything like that, and the first five original tracks are so good and promising that they build up enough good will to take a chance on a song like this.
A Proper Racket is an exciting debut from theSportingLife. Those that have been following Black Plastique know about his ability as a hip hop artist, but outside of his personal circle, I don't know how many people knew about his R&B side. On top of that, a bunch more people are now going to be introduced to a real talent in Jovani Occomy.
| | |
| --- | --- |
| Title: | theSportingLife - A Proper Racket |
| Label: | Ego Def LLC |
| Year: | 2020 |
| Rating: | 8/10 |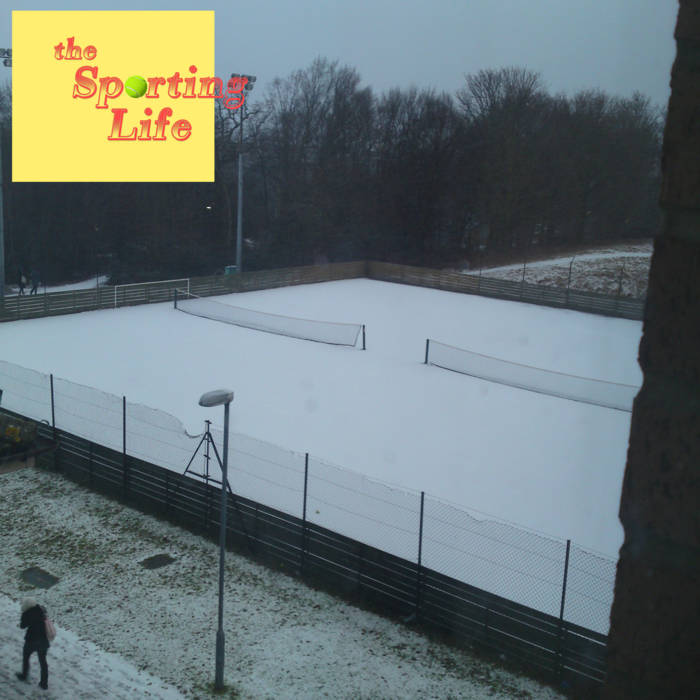 Previous: Frankie Reyes - Originalitos
Next: Indian Wells - New Ruins