Flobama - Bento Beats (Combo #1)
Written by Chi Chi Thalken on December 7, 2020
Austin producer Flobama came up as part of Hermit Kingdom, but he's been focusing on his solo career in recent years. In 2020 he''s been especially busy, with an EP, an album, a beat tape, and a single under his belt so far. Just for good measure, he's come back with one more beat tape, Bento Beats (combo #1).
It's really easy to make a mediocre beat tape, and as evidenced by the amount of decent-but-forgettable ones that come across my desk all the time. Most of the time its because the beats just feel generic and haven't been developed at all beyond just coming up with a basic groove. If you're looking for an example of how to make a beat tape with a point of view and a distinct sound, i.e. something that will stand out from the pack, look no further than Flobama's Bento Beats (Combo #1). That's because even though you can categorize this as a beat tape, Flobama is really demonstrating a lot of creativity, carving out a sound that you can identify as his, and giving you a lot of variety as well. Compiled from his Synth Sundaze video series, this is a chilled out downtempo collection that you can vibe to, but instead of fading into the background, Flobama will keep grabbing your attention with all of these interesting found sounds, vintage keyboards, psychedelic samples, and sophisticated rhythmic patterns that will keep you on your toes. The tape is also sequenced in such a way that everything flows really well from start to finish, so it really feels like this fun journey as you listen to this constantly evolving composition.
Bento Beats (Combo #1) is a nice way for Flobama to finish off a busy and creative year, and just another example of why he's grown to become one of the most well-respected producers in Austin.
| | |
| --- | --- |
| Title: | Flobama - Bento Beats (Combo #1) |
| Label: | S/R |
| Year: | 2020 |
| Rating: | 8/10 |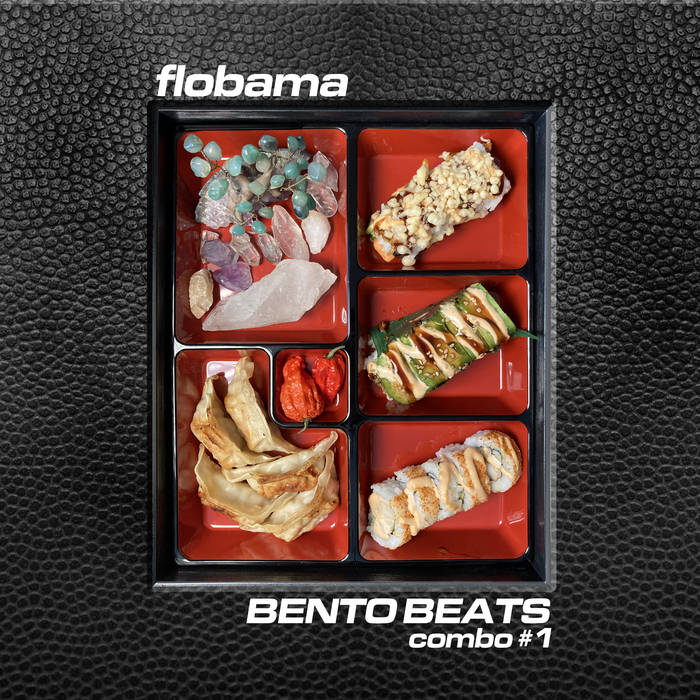 Previous: mr. hong & pastels - cafe p.m.
Next: Yazmin Lacey & Congi - Two Takes Ep