Flevans - I'm Over Here
Written by Chi Chi Thalken on November 9, 2020
Flevans is a producer/deejay/multi-instrumentalist from Brighton that has been releasing music since the early '00s, when he first got signed to Tru Thoughts. More recently, he has joined up with Jalapeno Records, with whom he released a full-length album, Accumulate, just this past May. Now he's back with an EP, I'm Over Here.
On paper, I'm Over Here might look like a musical discard, or some filler, with just three songs to the track listing. However, if you look a little bit closer, you'll notice that the shortest song of the three is just under five minutes. These aren't just three half-finished beats or anything like that. These are three songs that will take you on a musical journey and get you dancing. Of course, if you've spent the time with Flevans' music before, you'd expect nothing less. Over the course of his career, he's been delivering really complex and enjoyable music that travels between funk, disco, house, and hip hop, and I'm Over Here is no exception. This EP is eminently danceable, with some sped up soul samples, big bass lines, and pulsing rhythms to get you feet moving and your hips shaking. Flevans is an expert at building, layering, and developing his tracks so that you get taken on a musical journey over the course of these three songs, which means that you'll never get stuck in a rut, feeling like Flevans is just repeating himself once he found a good groove. It's this attention to detail that really takes a smaller project like I'm Over Here and really elevates it.
We might not be able to have sweaty dance floors right now, but when we get to gather their again, you'll be glad you have I'm Over Here to get things cooking. Flevans has been at this for a little while, and his veteran knowhow takes a simple project like this and makes sure that it's not only fun to dance to, but that it's really rich and rewarding listening experience that you can return to over and over again.
| | |
| --- | --- |
| Title: | Flevans - I'm Over Here |
| Label: | Jalapeno Records |
| Year: | 2020 |
| Rating: | 8/10 |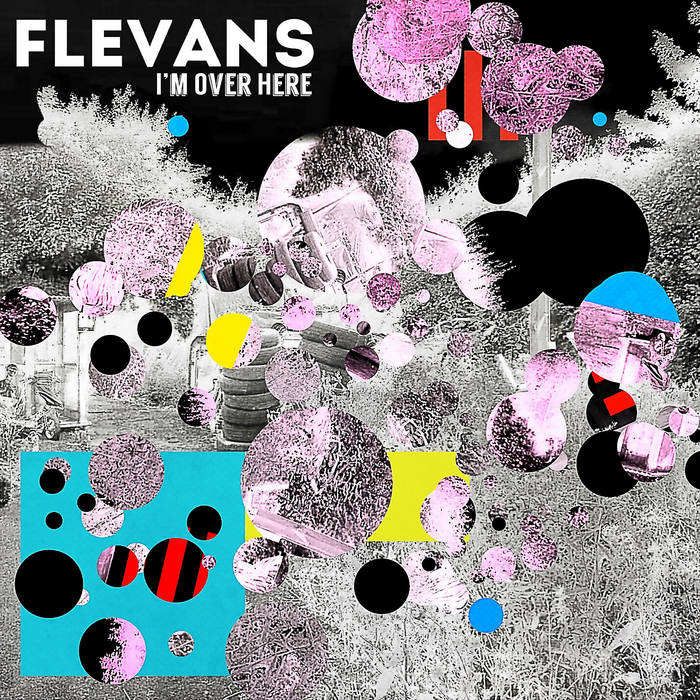 Previous: Amani Jade & Brycon - The Cleansing
Next: Godforbid - How to Make Your Art Matter