BADWOLFF & Solomon Grunge - West of Western
Written by Chi Chi Thalken on May 6, 2020
BADWOLFF is the Chicago duo of emcees Amanu and Casagrown. Together, they've been putting out music since the early 2010s. Their last release was an EP in 2017 called HONGRY WOLFF. Now they have come back with a new album, West of Western.
For their projects, BADWOLFF typically like to work with one producer per project. On previous efforts, they've worked with the likes of Hongry Bogart and Azarias. For the latest round, they've teamed up with a producer by the name of Solomon Grunge. That might be a name that you know now, but you might want to get to know him after you listen to this album, as he's doing some interesting and enjoyable work on this project, as he crafts some playful boom bap that toys with the juxtaposition of chopping up some well-known samples and manipulating them in interesting ways and putting them alongside some more traditional sampling of obscure soul and jazz records. This all creates a nice soundscape for BADWOLFF, who hop on the mic to trade verses and weave some tales about Chicago – it's geography, the people, and the underlying politics and relationships buried within the city's history. It's not an overtly political album in the traditional sense, but more of a collection of observational songs and narratives about life in the city. When you put it all together, you can extract these themes across the course of the album, as people chase their dreams, only to have institutional roadblocks stand in their way. It should also be noted that as they are doing this, Amanu and Casagrown have a great chemistry together on the mic, and it always feels like they are on the same page when it comes to trading verses and telling these stories.
West of Western is a solid album from BADWOLFF and Solomon Grunge. They found a great collaborators in each other and knocked out an interesting and fully realized project in the process.
| | |
| --- | --- |
| Title: | BADWOLFF & Solomon Grunge - West of Western |
| Label: | S/R |
| Year: | 2020 |
| Rating: | 8/10 |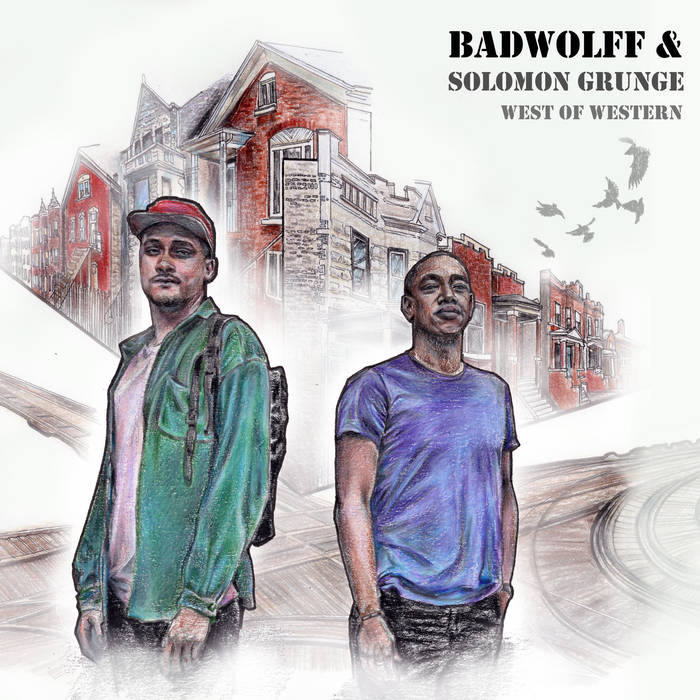 Previous: Elder Orange - Stella
Next: Flevans - Accumulate