Bru Lei FeBRUary
Written by chichi on February 10, 2019
Year: 2019 Reviewed by: Chi Chi
Bru Lei is an emcee originally from Columbus, but now based in Sacramento. The last time we heard from him was back in September of 2017, when he released his first album in years, Selfie. Now he returns with a new EP, feBRUary.
feBRUary is an interesting EP from a few different angles. One is that there is loose concept to the EP about being stuck in the month of February, taking inspiration from the movie Groundhog Day. In fact, there are extended instrumental portions of the album that allow for dialogue from the movie to play out. What makes this especially interesting is that the clips selected eschew any of the funny parts from the movie, and instead focus on the philosophical portions and the portions about failed romance. The result is that as these moments are spread across the EP, you're able to reflect on the serious questions raised by the movie. Outside of that angle, you've still got a really solid hip hop EP on your hands as well. Producer Noshess from Columbus provides the beats, who finds the right balance between classic boom bap and downtempo to allow for Bru Lei to spit his dense stream-of-consciousness raps for you with an easy going flow. Subject matters run from reflecting on the genius of J Dilla to stories about friends and relationships to raising philosophical questions. It's the type of rhyming that feels like you're catching up with an old friend who has got a lot on their mind. For all of it's free-flowing feel, this EP is actually a really tight listening experience, without a lot of wasted space. It flows really well from start to finish, and you cover a lot of ground in just eight songs.
Bru Lei had been relatively quiet for a while before releasing Seflie in 2017. Hopefully, the release of feBRUary means that more is coming out of the Sacramento emcee, because it feels like he's just getting started with this portion of his career.
| | |
| --- | --- |
| Title: | Bru Lei - feBRUary |
| Label: | Public School Records |
| Year: | 2019 |
| Rating: | 8/10 |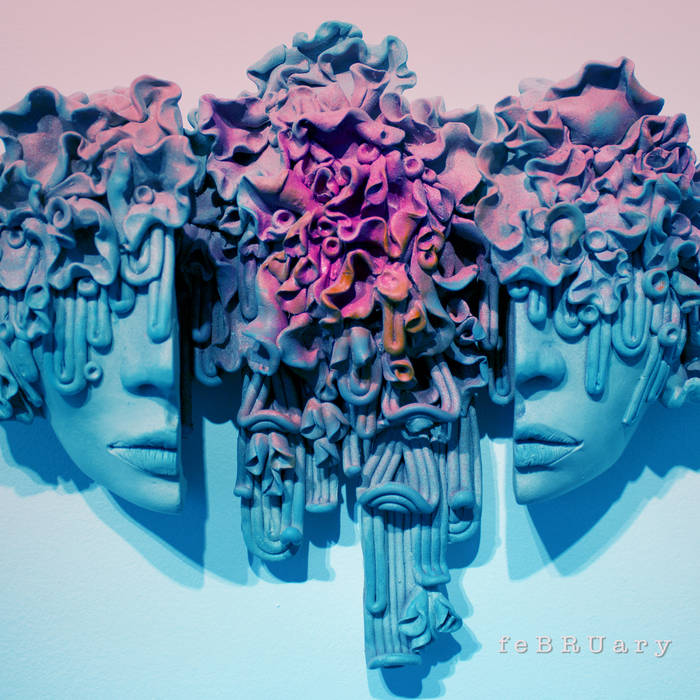 Previous: Basshead Jazz - Sidea Grits
Next: Five Steez & Mordecai Love N Art