Five Steez & Mordecai - HeatRockz2.0
Written by Chi Chi Thalken on July 6, 2020
Five Steez is an emcee from Kingston who has been releasing music since the early 2010s. Four years ago, he paired up with producer Mordecai to release an EP called HeatRockz. It was a short project with some hard beats with no particular theme, just some good old-fashioned hip hop. They gave us a full-length album in 2019, Love N Art, but now it's time to get back to the basics with HeatRockz 2.0.
HeatRockz 2.0 isn't going to hit you with anything unexpected, but it will definitely satisfy the hip hop heads who just like to nod their head to some hard beats while an emcee talks his shit. It's four tracks of aggressive, deliberate beats where Mordecai is amping the energy up, and Five Steez is just spitting solid rhymes, coming for some weaker emcees, and paying some respects to some hip hop legends, such as Jay-Z and UGK. It's not some grand project, it's just raw cypher-style hip hop. There's definitely a mid-'90s inspiration between the two on this project, such as Nas or the original run of Wu Tang solo projects. Not with the grand concept, but definitely with the general style. Gritty, raw midtempo hip hop for the heads. Mordecai and Five Steez have good chemistry together, and whenever they want to get back to basics with a HeatRockz, they can certainly do it and essentially hit the reset button on everything.
Sometimes you don't need anything too fancy. Sometimes you just need a producer who can give you a midtempo beat that knocks, and an emcee that can spit some rhymes and still be creative while he talks his shit. HeatRockz 2.0 serves that basic need for all the hip hop fans quarantining at home right now.
| | |
| --- | --- |
| Title: | Five Steez & Mordecai - HeatRockz2.0 |
| Label: | S/R |
| Year: | 2020 |
| Rating: | 8/10 |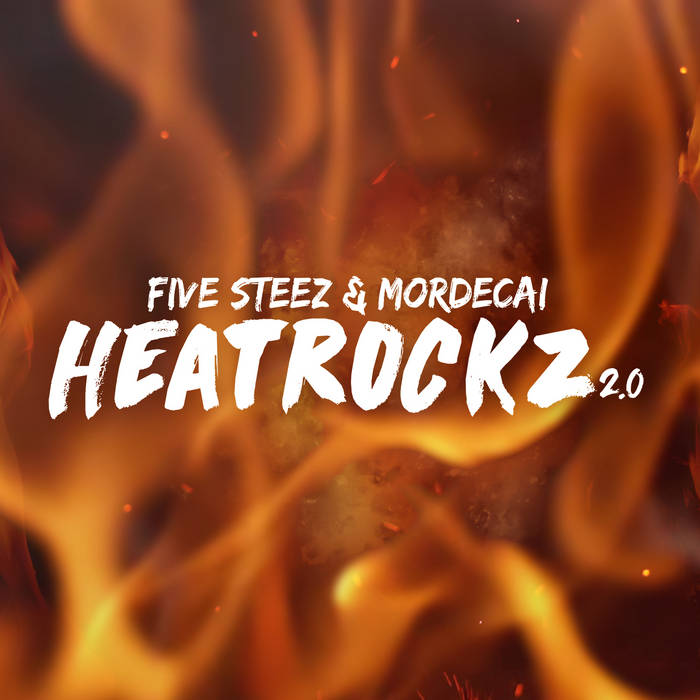 Previous: Big $ilky -Big $ilky Vol. 2
Next: Nikitch & Kuna Maze - Débuts