Factor Chandelier - First Storm
Written by Chi Chi Thalken on April 15, 2020
Factor Chandelier is a Saskatoon-based producer who has been releasing music for nearly two decades now. Over the years, he's worked with everyone from AWOL ONE to Myka 9 to Kay the Aquanaut to Def3 to Ceschi, just name to a few. He's also kept up a steady solo career, with stellar albums to his name such as Woke Up Alone and Factoria. His last full-length album, Wisdom Teeth, came out two years ago. With some miles of touring under his belt and becoming a father for the first time, Factor now releases his newest full-length, First Storm.
When you hear that an album is being dedicated to a son from a first time dad, there is an inclination to expect glowing, loving songs like when Stevie Wonder wrote "Isn't She Lovely." At least that's the expectations that society puts on us – that children are magical, parenthood is a gift, etc. On the flipside to this, never forget that being a first time parent also led David Lynch to make Eraserhead. Now, Factor didn't make an Eraserhead album, but he also didn't make an album that is all sunshine. First of all, while this album might be dedicated to his son, it's not explicitly and only about becoming a father. Instead, you get an album that is about the totality of the last two years of his life, which happens to include the highs and lows of becoming a parent. That said, the album does have a bit of a somber tone to it, with some darker moments coming on songs like "Die Tonight," "Better Way," and "Hurricane Ex." The album also sees Factor playing more with subgenres like post-rock and symphonic rock, which gives the album some weight and a sense of grandeur as he mixes it in with the hip hop beats that you're used to. The album isn't all gloom, though, and there are some bright moments such as instrumental tracks like "New View," which features the horns of Danny T Levin, or "ZaapZ," which sees Levin moving over to Rhodes and bass. These tracks allow room for some warm and bright R&B sounds to lighten the mood and let the love in. Over the course of the album, we also get a lot of different voices on the mic that help shape the narrative of the album. Some of them are longtime collaborators such as Kay, Ceschi, Myka 9, and Taylor Jade, but we also get some voices like Dope KNife and Cadence Weapon to switch things up and bring different perspective to the project. And while a lot of these artists have dropped some huge singles with big hooks before, Factor included, First Storm is a lot more subtle and subdued in its approach. Some of the songs build to some grand, emotional moments, but this isn't an album full of bangers. It's an album that you're going to want to sit with, maybe listen to it on headphones, and really let things sink in over multiple listens, so that you can unpack the lyrics and the layered, intricate production.
Factor Chandelier has given us a lot of different projects over the years with a lot of different sounds and styles to them. First Storm might not be biggest or most immediate-hitting project he's made, but it is one of the most sophisticated and emotionally charged projects in his catalogue. Spend some one-on-one time with it, give it space, and let the care and passion that Factor put into this album sink in.
| | |
| --- | --- |
| Title: | Factor Chandelier - First Storm |
| Label: | Side Road/Fake Four |
| Year: | 2020 |
| Rating: | 9/10 |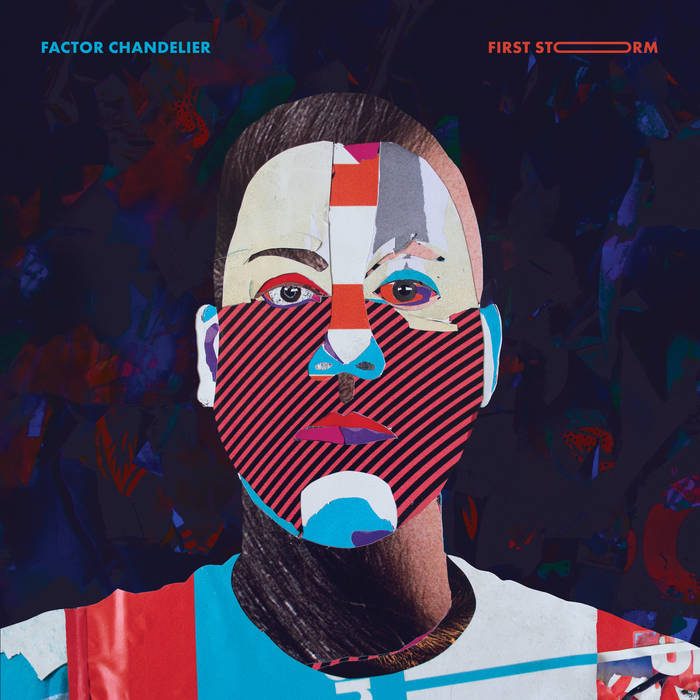 Previous: BIG $ILKY - BIG $ILKY Vol. 1
Next: Gajah - Warm Glow Giver (remixes and stuff)