BIG $ILKY - BIG $ILKY Vol. 1
Written by Chi Chi Thalken on April 14, 2020
Six years ago, Rapperchicks was formed in Chicago by Angel Davanport and Henny B, with Psalm One joining shortly after. There were a few members that came and went in the following years. Some of those splits were professional in nature, some were personal and messy, but one was tragic, which happened in 2018 when Henny B passed away in March. Now that Psalm One and Angel have had enough time to process things and figure out what to do, they have officially announced the end of an era, retiring the name Rapperchicks and reforming as a duo named BIG $ILKY. The make this announcement by dedicating their first release under that name, BIG $ILKY Vol. 1, to Henny's memory.
With production from Budah Tye, Optiks, Benzilla, OnGaud, and Bionik, on paper you might think that you're about to get a bunch of random beats culled together, but in reality, BIG $ILKY Vol. 1 has such a coherent sound to it, I assumed on first listen that they probably worked with just one producer for the whole project. Any way you slice it, though, this EP has seven solid tracks filled with Drill/R&B goodness, with warm bass lines and drums that crack. This sets the stage well for Psalm and Angel, who then take turns on the mic talking their shit, raising the spirit of their fallen friend and collaborator, and getting into the weeds of other parts of their personal lives. While this does feel like the warmup to a bigger artistic statement, you're also reminded that even on a project like this, you've got one of the best emcees in the past twenty years in Psalm One and an underrated dual threat in Angel Davanport, who also has an excellent singing voice. What that means is that their "warmup" is better than most act's fully realized, years-in-the-making albums. They come at with emotional content, clever wordplay, and great chemistry as they go back and forth on the mic, honoring the past and looking toward the future.
While the loss of Henny B is tragic, I'm sure somewhere she's proud of her friends and how they have rebounded and started this new chapter in their lives. BIG $ILKY Vol. 1 is a fitting tribute to a fallen friend, but it's also a statement that you need to take notice of these women moving forward, because they are coming for your neck.
| | |
| --- | --- |
| Title: | BIG $ILKY - BIG $ILKY Vol. 1 |
| Label: | S/R |
| Year: | 2020 |
| Rating: | 8/10 |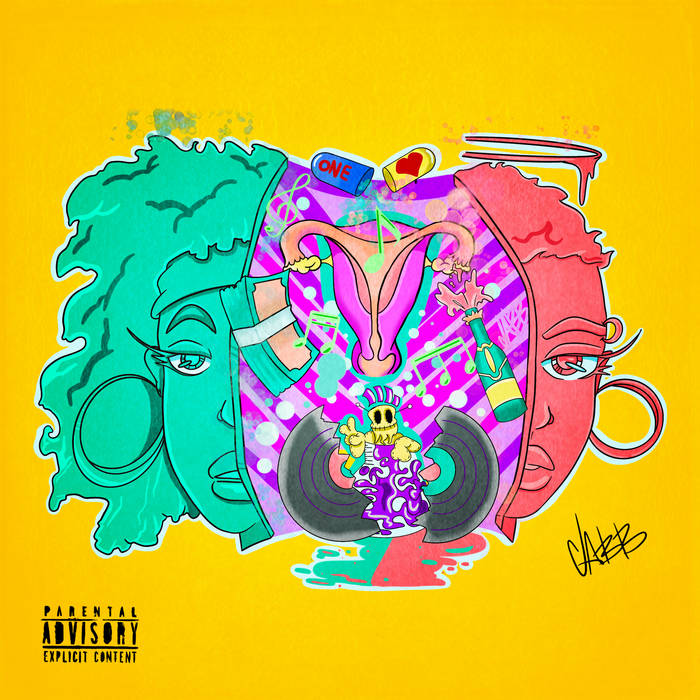 Previous: Hives Inquiry Squad - Open Mind Sessions: Part 1
Next: Factor Chandelier - First Storm