Elder Orange - Stella
Written by Chi Chi Thalken on May 6, 2020
Elder Orange is a producer/multi-instrumentalist from Vermont who emerged as a solo artist in 2018, with the release of their full-length album, All My Friends Believe in Ghosts. After releasing a couple of singles in 2019, he now returns with a new EP, Stella.
Inspired by his favorite pawn shop guitar, Stella is a pretty straightforward release of three instrumental hip hop tracks. Or at least that what it seems like on paper. In practice, Elder Orange is taking you to that pawn shop, combining old and new instruments and production techniques. When you put it all together, you get this excellent instrumental set that is melodically driven by guitar, without becoming overpowered by self-indulgent soloing. Instead, Elder Orange keeps the guitar within the scope of the song, playing off the rest of the instrumentation of each track, which includes keys, bass, and drums. The key here is that everything is really well balanced, and he does an excellent job of making it feel like a combo is playing together. The sound brings in a little blues, soul, and gospel, and the grooves and song development all help to transport you somewhere where your imagination can run wild for just a few minutes before everything comes back down to earth.
It's not the full-length follow up All My Friends Believe in Ghosts, but Elder Orange has given us an excellent short and sweet project in Stella that lets him get his ya yas out on his favorite guitar, all while giving us some really enjoyable instrumental hip hop.
| | |
| --- | --- |
| Title: | Elder Orange - Stella |
| Label: | S/R |
| Year: | 2020 |
| Rating: | 8/10 |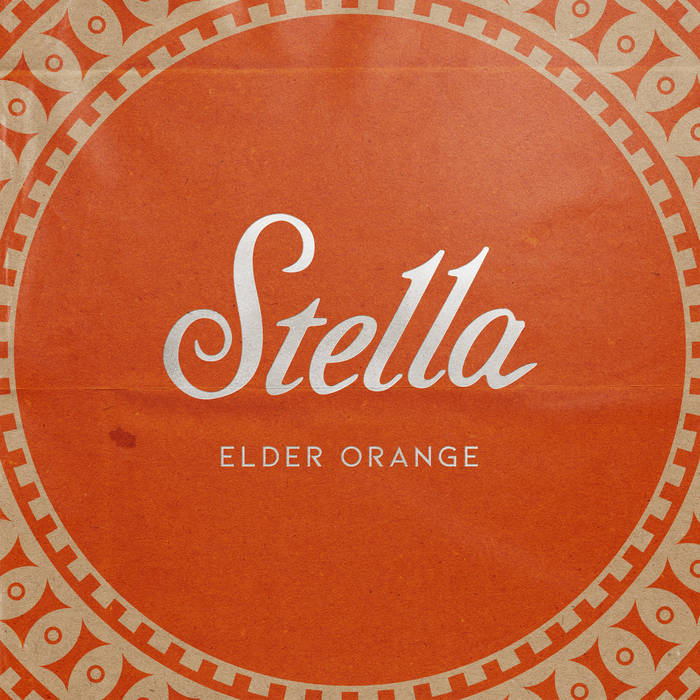 Previous: Myka 9 & Adriatic - Constellations
Next: BADWOLFF & Solomon Grunge - West of Western