Dr. Dundiff - SGJAZZ Vol. 2
Written by Chi Chi Thalken on December 2, 2021
Dr. Dundiff is a producer from Louisville who has been releasing music for the better part of a decade. Over the years he has worked with numerous artists such as Touch A.C. and LoFidel, but most recently he's become known for his releases on Jakarta alongside Otis Junior. He's also maintained a steady solo career, and in 2019 he released a project called SGJAZZ. As you can surmise, this was a jazz project, with the "SG" portion of the title standing for "super group." He is now returning with a second round of the project, dropping SGJAZZ Vol. 2.
For the project, Dundiff assembled Idris Frederick on keys, Patrick Denney on bass, Anthony Keenan on guitar, Noah Reed on horns, and then Dundiff handled drums and production duties. The idea behind the project is to create jazz informed by a deep love of hip hop. It's not a groundbreaking idea, but when projects like this are done right, you don't really care if it's been done before, you only care that it was done right. In the case of SGJAZZ Vol. 2, it was done right. This is partly because Dundiff didn't just assemble a random group of session players and other hired hands, he assembled a bunch of guys with long standing friendships who also happen to be some brilliant players. This translates to the music in that undeniable chemistry that you hear in the grooves and the communication between instruments, when they can just anticipate each other and play their respective instruments with and against each other in ways that always best serve the song. Where this also comes through, is that for all of the jamming and soloing that can happen on a jazz album, and it happens here, they never get overindulgent with it – it's more about the groove and the melody and the song structure.
SGJAZZ Vol. 2 is exactly what you hope to get out of a project like this. It's great hip hop-informed jazz made with top notch players with great chemistry, made with vision and clarity. This is an album with great grooves and musicianship that will sound great on a cool, sunny day.
| | |
| --- | --- |
| Title: | Dr. Dundiff - SGJAZZ Vol. 2 |
| Label: | Melting Pot Music |
| Year: | 2021 |
| Rating: | 8/10 |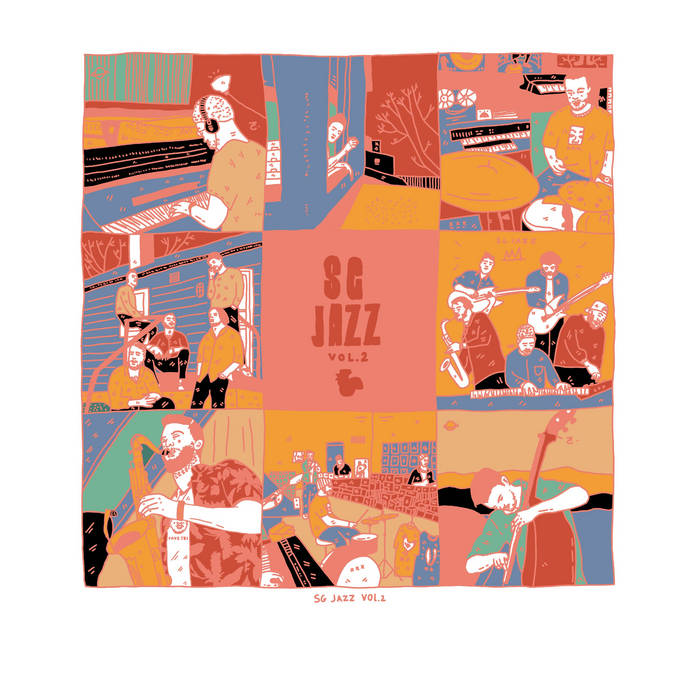 Previous: dubldragon. - Synthesthesia
Next: Noveliss & Dixon Hill - Book of Changes