dubldragon. - Synthesthesia
Written by Chi Chi Thalken on December 1, 2021
dubldragon. is the San Francisco duo of emcee Skeptik and producer Danny G, formed back in 2014. Most recently, they dropped an EP called Funcoland, in June of 2020. Now they are back with a full-length album, Synthesthesia.
As you might infer from the title of the album, a play on the word for when people visualize music when they hear it, this is a largely philosophical album. Danny G is laying down some beats built off of 8-bit production and synth pop, creating this dreamy soundscape that feels like there's a hazy sense of wonder to the whole album. This sets the stage for Skeptik on the mic, who is working his way through these philosophical questions about perceptions of reality and formations of identity. It's definitely the type of album that is best listened to one-on-one, where you can really get lost in the music and let your mind wander with all of these questions being presented throughout the album. For all of the deep and serious discussion being presented over the course of the album, though, these two still have a sense of humor and a playfulness to the music and lyricism, which helps it not feel like a chore to listen to. On top of all this, there is one track with guest artists, "Ship of Theseus," which features two very different artists who bring unique contrasts to the dubldragon.'s style, Illogic and Araless. It works, though, because everyone is clearly coming to the table with a combination of respect and passion, which in turn helps to make it one of the clear standout tracks of the album.
Synthesthesia is a fun listen, but it also gives you a lot to chew on as you make your way through these bouncy synth pop and 8-bit beats. dubldragon. have some great chemistry together, and they've definitely come into their own over the course of the last seven years.
| | |
| --- | --- |
| Title: | dubldragon. - Synthesthesia |
| Label: | S/R |
| Year: | 2021 |
| Rating: | 8/10 |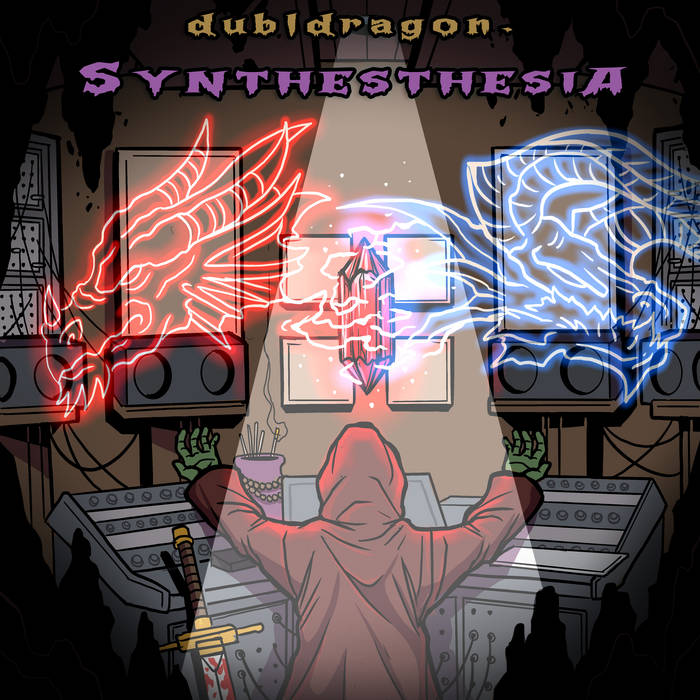 Previous: The KBCS - Color Box
Next: Dr. Dundiff - SGJAZZ Vol. 2