Doug Carn, Adrian Younge & Ali Shaheed Muhammad - JID005
Written by Chi Chi Thalken on December 11, 2020
One of the bright spots of 2020 has been the realization of Adrian Younge and Ali Shaheed's vision for their new imprint, Jazz is Dead. Seeking to give older jazz musicians to the tools and opportunity to record new material and to hopefully help them find a new younger audience, they have already released albums by Roy Ayers, Marcos Valle, and Azymuth. Now they are back to close out the year with Doug Carn for JID005.
Doug Carn is a pianist/organist originally from Florida that garnered a cult following for a series of records he put out on Black Jazz Records in the '70s. He also worked a session musician, landing on the first two Earth, Wind, and Fire albums, along with recording with everyone from Melvin Van Peebles to Lonnie Liston Smith. The beauty of JID005, much like its predecessors, is that no one is overthinking things. This is small ensemble soul-jazz, with drums, bass, horns, and organ coming together for some incredibly tight jam sessions. These albums are recorded and engineered so well that you feel like you're in the room with them, and the energy coming through your speakers or headphones is incredibly infectious. At the end of the day, though, this all comes down to Carn on that Hammond B-3 Organ, and holy shit does he still have it. He sounds inspired and alive like its 1971, and he makes that son of bitch sing, just getting these beautiful fat tones out of it. His voicings are rich and complex, and his soloing is beautiful and melodic, although he's always got a surprise or two up his sleeve. The whole thing is just an utter joy to listen to.
Jazz is Dead is a great idea on paper, but it's even better in execution. If you haven't spent the time with Doug Carn, this is a wonderful introduction that will inspire you to work your way back through his catalogue. If you're a long time fan, you get a new album that stands up among some of his best work. Talk about win-win.
| | |
| --- | --- |
| Title: | Doug Carn, Adrian Younge & Ali Shaheed Muhammad - JID005 |
| Label: | Jazz is Dead |
| Year: | 2020 |
| Rating: | 9/10 |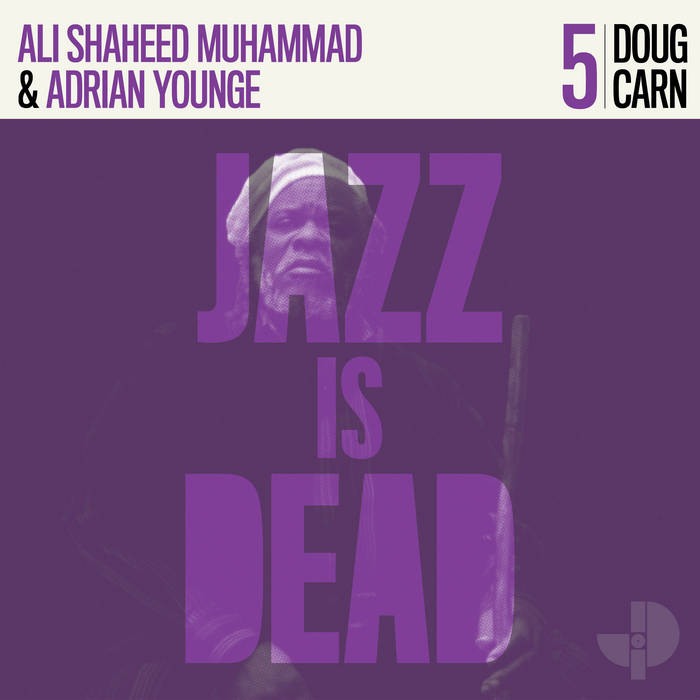 Previous: Anthony Maintain - Ghost Pipes
Next: Kuartz - MF Kuartz