Kuartz - MF Kuartz
Written by Chi Chi Thalken on December 14, 2020
Kuartz is a producer from Manchester that has been releasing beat-based projects for about the last five years. He is probably best known stateside for producing "Playbill$," on Ruby Ibarra's CIRCA91. For his latest project, he's giving us a tape inspired by Metal Fingers, MF Kuartz.
The title and artwork of this beat tape might be a little misleading, in that this is not a remix album, and does not feature MF DOOM. Instead, this is a beat tape inspired by MF DOOM's production. What this means in practical terms is that Kuartz is digging for novelty samples, bringing in clips from old cartoons, and mixing those in with symphonic and soul samples, making for some compelling boom bap beats. Kuartz is doing all of this live on the MPC, which means that you get this added energy and human element to the album that makes the album just that much more funky and exciting to listen to. Now, the good part of this project is that you get a lot of fun hip hop beats and you really get a sense of Kuartz's creativity and his love of funky boom bap drums, sometimes coming at you from unexpected sources. The part of the project that holds things back just a little is that by tying himself to MF DOOM with the theme of this project, it sometimes feels bogged down by certain comic references and other audio clips that don't need to be there, and just further the idea that you should be comparing Kuartz to DOOM. Kuartz is plenty talented, and this project would stand up on its own without any of these references, and would certainly flow a lot smoother from start to finish.
MF Kuartz is not perfect, and it suffers by drawing the direct correlation to MF DOOM, but if you can just appreciate the beats on this project on their own, you'll know that Kuartz is a talented and creative producer in his own right.
| | |
| --- | --- |
| Title: | Kuartz - MF Kuartz |
| Label: | I Had An Accident |
| Year: | 2020 |
| Rating: | 7/10 |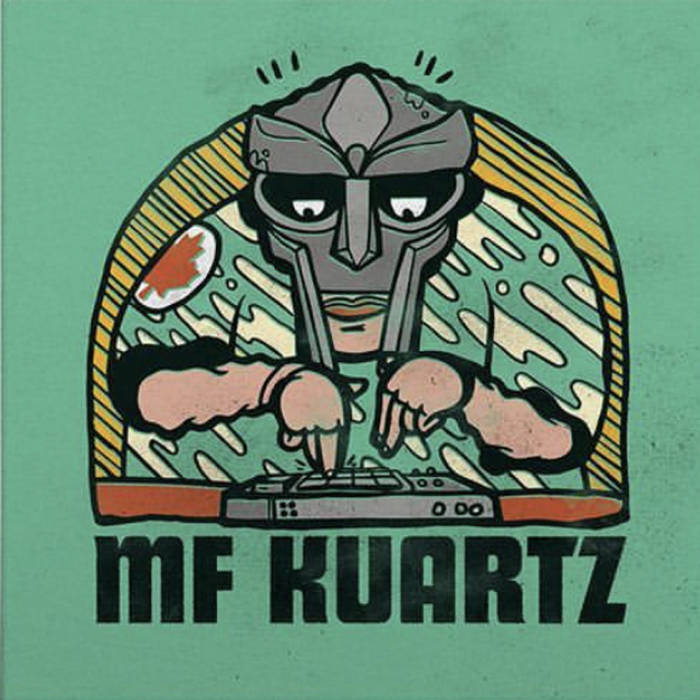 Previous: Doug Carn, Adrian Younge & Ali Shaheed Muhammad - JID005
Next: Mandy Moorehol & Sketch Tha Cataclysm - Hella Kafkaesque Vol. 1 & 2 Deluxe Package