HARRIETT - Damani Nkosi & Ill Camille Are HARRIETT
Written by Chi Chi Thalken on November 4, 2019
Ill Camille is an emcee from Los Angeles who has been going strong all decade long. Her last full-length album, Heirloom, came out two years ago. That album had a lot of features on it, including one fellow Angeleno Damani Nkosi on the song "Home." Nkosi has been at this for quite a while, too, though a good chunk of his career has been in a frustrating limbo of doing features and mixtapes and whatnot without his own projects seeing fruition. Well, now he and Ill Camille have partnered up to see their own project through as they debut as the duo called HARRIETT.
As you listen to this album, there are a few things that come to light. One is that Ill Camille and Damani Nkosi have good chemistry together, albeit an understated one. That's because neither artist has a big personality – there's no booming voices or bravado or exaggerating for effect on this album. Both Dam and Cam just rock easy on the mic, with gentle swings to their deliveries and a quiet confidence in their lyricism. At different times throughout the album, I'm reminded of both Digable Planets and Georgia Anne Muldrow in this respect. This is an album about being vulnerable enough to talk about your life experiences in an honest way, but also being self-assured enough to make it clear that these two have seen their ups and downs in the music industry and won't be pushed around. It's also an album with some sharp social observations and smart things to say about self-care, mental health, and building community, with quietly powerful songs like "Heal and Chill." They also put their money where their mouth is, building community on the album with plenty of guest artists, including Teira Lockhart Church, Thandi Ntuli, Rae Khalil, Rippy Austin, Joi Starr, VCR, Javonte Pollard, Billz Egypt and Teodross Avery all making appearances on the mic. We also get production from Jack Wolff, DK The Punisher, Emile Martinez, Bridget Perez, Swarvy, Jake Milliner, Wayne Valentine, Sir Jon Lee, Aayhasis, and Scottie Barnett. They all come together to help shape this psychedelic soul landscape that fits HARRIETT so well as they go on this musical journey together. The album doesn't have a lot of "big" moments, but it has tons of small, moving moments that really add up over the course of the album to really grow on you as a listener.
HARRIETT is a great collaborative effort from two talented artists who don't always get the shine they deserve. The great thing with this debut album is that they didn't make any big moves that would have taken themselves outside of who they were as artists. Instead, they stayed true to themselves, which in this case means making an understated, soulful hip hop album that is more of a grower than a banger. The good news is that it's so carefully and thoughtfully put together, the music really will come across and make an impact on listeners if they give the album a chance.
| | |
| --- | --- |
| Title: | HARRIETT - Damani Nkosi & Ill Camille are HARRIETT |
| Label: | S/R |
| Year: | 2019 |
| Rating: | 8/10 |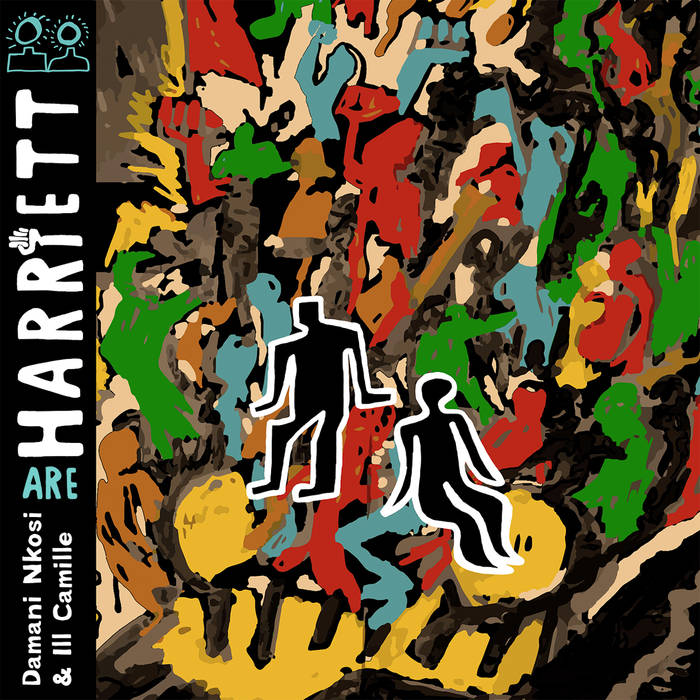 Previous: Apollo Brown - Sincerely, Detroit
Next: J-Live - At the Date of This Writing (Vol. 2)