Context & Figarate - Grand Schemes
Written by Chi Chi Thalken on November 16, 2020
Context is an emcee from Melbourne that broke through in 2013 and 2014 with a pair of releases with producer Jimmy Flipshyt. We most recently heard from him in 2017, when he released the solo project Rogue Astronaut. Now he's teamed up with UK emcee/producer Figarate for another collaborative project, Grand Schemes.
Grand Schemes isn't trying to reinvent the wheel here, it's just trying to deliver some really solid sample-based boom bap, the gritty midtempo style that you would have heard bumping out of speakers on the East Coast in the mid-'90s. Figarate is doing a great job of cooking up these beats that will immediately get your head bobbing and you neck snapping, and we also get some tasty cuts from Stu the Don, GhostNotes, and DJ Ads to give the tracks that extra flavor. This all sets the scene for Context and Figarate to hop on the mic and start trading rhymes. Again, they're not doing anything out of the ordinary – instead, they are just talking shit and having fun trying to outdo each other with some clever wordplay. The two have great chemistry together, and you just feel how much fun this album must have been to make while you listen to it. Nowhere is this more evident than on the posse cut, "Rhyme Lasagne," featuring Tenth Dan, Stu the Don, Jimmy Pike, Gilly Man Giro, KropsMan, Ryan D, and Mark Fear, where you can really just feed off the energy that they are all giving each other as each one grabs the mic and tries to outdo the last.
Context and Figarate might be worlds apart in the physical sense, but they certainly found a close bond with the style of hip hop that they like to make. Grand Schemes is a lot of fun to listen to, and it all starts with the chemistry that these two have working with each other.
| | |
| --- | --- |
| Title: | Context & Figarate - Grand Schemes |
| Label: | S/R |
| Year: | 2020 |
| Rating: | 8/10 |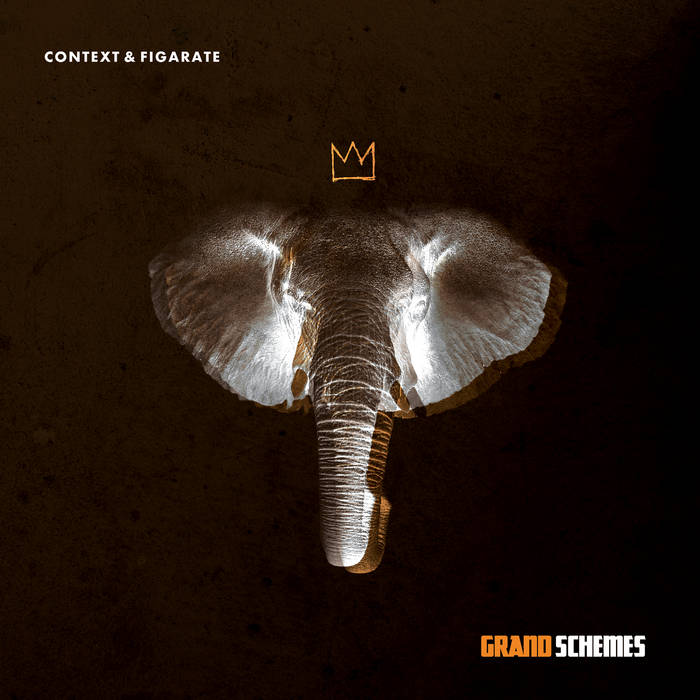 Previous: Potatohead People - Mellow Fantasy
Next: Dirt E. Dutch - The Unconditional