BoomBaptist - COVID the Earth
Written by Chi Chi Thalken on November 17, 2020
BoomBaptist is a producer from Austin that has been working as part of The Vapor Caves as well as a solo artist. Most recently, this past April, we finally got his long-awaited debut full-length solo album, the NBA Jam-themed project Boom Shakalaka. Now he's come back with a brand new beat tape, COVID the Earth.
COVID the Earth is an interesting project in a couple of ways. One is that while this is an instrumental project, and not one that is necessarily political in the music itself, BoomBaptist makes his commentary through the title of the album and naming his tracks things like "Fauci a Boss Theme," "The President's Twitter, Though," and "Herd it Through the Dateline." So in that sense, we get a timestamp of what this year has been like, and it's certainly understandable that a musician who would didn't get to enjoy the release of his debut album the way it should have been received would want to take out that frustration somewhere. That said, what makes this project really worthwhile is that you can almost hear what BoomBaptist's live sets could have been like this year. Because while this is technically a beat tape, BoomBaptist has been performing live for so long, he really understands how to make instrumental hip hop that is fun and interactive, and how to keep things flowing. You're not just getting a short beat, stopping, and then getting a new beat, you're getting one long continuous flow that turns into a party. BoomBaptist made a pivot several years back to incorporate a lot of '80s R&B and electro-boogie into what was already a solid foundation of '90s hip hop, and he's been able to mix that all into a style that is his own. You get the funky boom bap along with the drum machines and synths all rolled up into one package. This tape hits you with the funk that will make you want to get up and dance, and BoomBaptist is just hitting you with funky groove after funky groove until the end.
I know I'm preaching to the choir when I say I miss live music really bad this year, but COVID the Earth has me back in my feelings. It's such a great mix of funk, R&B, and hip hop, but it's also such a great live set that it's killing me that we can't enjoy it in its proper setting.
| | |
| --- | --- |
| Title: | BoomBaptist - COVID the Earth |
| Label: | S/R |
| Year: | 2020 |
| Rating: | 8/10 |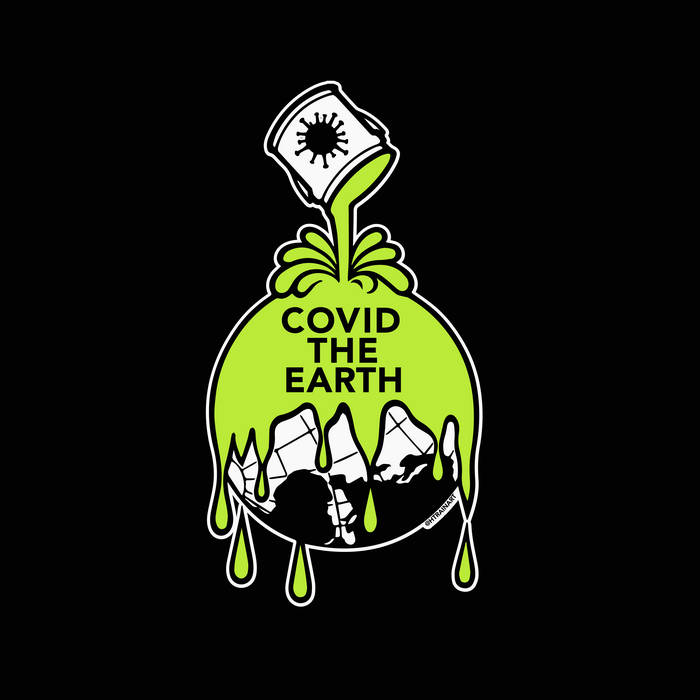 Previous: Dirt E. Dutch - The Unconditional
Next: AWOL One - Can't Handle Us