Blockhead - BUBBLE BATH
Written by Chi Chi Thalken on November 13, 2019
Blockhead is a producer from New York that has been going strong for about two decades now, collaborating with everyone from Aesop Rock to Illogic to billy woods, along with some widely acclaimed instrumental work as well, namely his five-album run on Ninja Tune from 2004-2012. Since that time, Blockhead has been working more with emcees and pushing himself to try some different types of instrumental projects, to varying degrees of success. After releasing an album of vocal collaborations, Free Sweatpants, earlier this year, Blockhead now comes back with a back-to-the-foundation instrumental album, BUBBLE BATH.
While I never want to see an artist just keep repeating themselves, and I have certainly enjoyed Blockhead's output over the past seven years, there's something exciting about hearing a talented artist get back to what they do best. That's how I felt listening to the opening bars of BUBBLE BATH. As I pressed play on the opening track, "On the Bright Side," I started to get the feeling of excitement I did the first time I listened to The Music Scene. That's because few producers are as good at these moody, meditative, evolving instrumental albums as Blockhead is. BUBBLE BATH doesn't build to as grand of moments as The Music Scene, but he does offer a lot of nuance, a lot of development, and a lot of subtle twists and turns. It's got great grooves, and a really meditative soundscape to it, but it never gets boring or predictable. He's drawing on source material such as psychedelic rock, jazz, and Blaxploitation scores to create these soulful, contemplative downtempo songs. It's the type of album that's best listened to alone on headphones, maybe on a cloudy day, where you can really lose yourself in the music and just let it bounce around your head and see where it takes you.
BUBBLE BATH might not be a groundbreaking album from Blockhead, but sometimes it's nice to hear an artist get back to their home base and re-charge, and just do the thing that they can do better than most of their peers. Blockhead has just reminded us that few can make as compelling downtempo instrumental albums the way that he can.
| | |
| --- | --- |
| Title: | Blockhead - BUBBLE BATH |
| Label: | Future Archive Recordings |
| Year: | 2019 |
| Rating: | 8/10 |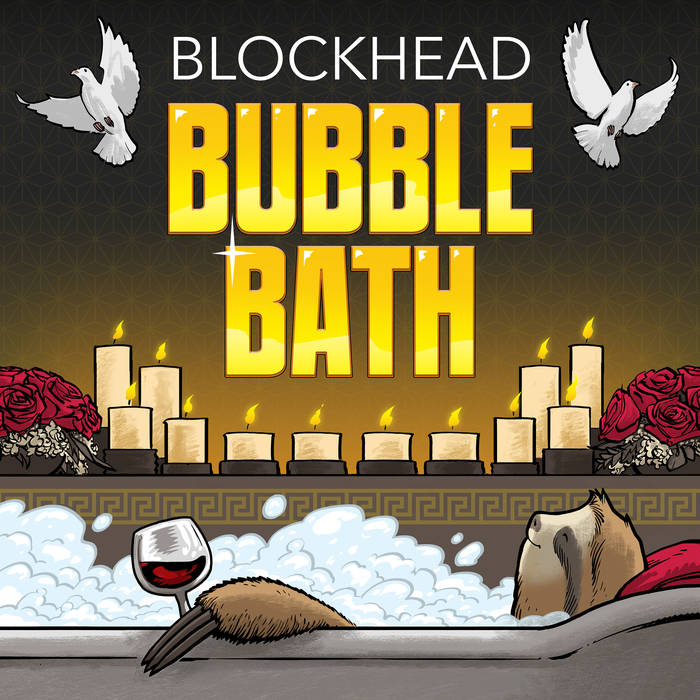 Previous: F.Virtue - Millennial Love in WWIII
Next: One Be Lo - The Looma (Part 1-5)