Ben Buck - WHATABANGER
Written by Chi Chi Thalken on March 8, 2021
Ben Buck is a triple-threat artist from Austin (emcee, producer, and beatboxer) who has been really busy over the past five-plus years. Just in 2020, we got two albums, Kilroy and Speaker Bump Deluxe, along with some singles and remixes. He's not slowing down in 2021, now dropping a new beat tape, WHATABANGER.
It's funny how different producers living in the same city and engaging with some of the same local culture can talk to each other through their music. What I mean by this is that WHATABANGER, a reference to the Texas-based burger chain, feels very much in conversation with H-E-Beats, a beat tape put out last year by Austin producer Flobama, which referenced the Texas-based grocery chain. The styles of production are different, with a distinct artistic voice from each producer, but there is something very similar about the way that they are playfully engaging with these Texan cultural landmarks that invoke a lot of loyalty from people that live there. On WHATABANGER, Buck is playing with this theme by including some fun audio clips as interludes from pop culture references to fast food and hamburgers as interludes, but then he's delivering the goods with his beats. On this particular collection, he's going hard with the beats, often pushing things into the red, creating this feeling of urgency with plenty of drum and bass to his uptempo boom bap. He's also often working with a lot of dark and dense minor key compositions that give a chunk of the beat tape a slightly ominous feeling as well, but he balances that out with some brighter and lively funk that is very easy to groove to.
Buck is a talented artist that's become one of the mainstays of the Austin hip hop scene over the past several years. WHATABANGER is another solid entry in his discography, with plenty of hard hitting beats and humorous interludes that make for a really easy and enjoyable listen.
| | |
| --- | --- |
| Title: | Ben Buck - WHATABANGER |
| Label: | S/R |
| Year: | 2021 |
| Rating: | 8/10 |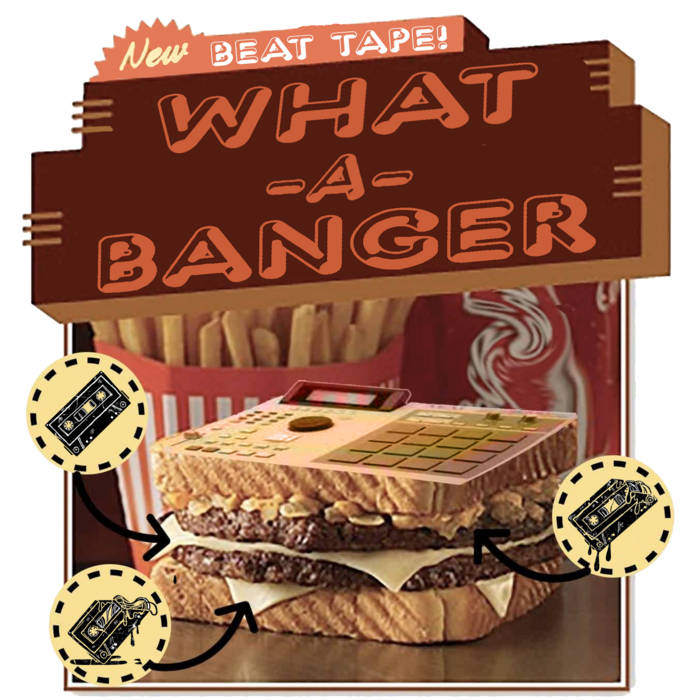 Previous: Genesis Owusu - Smiling Without Teeth
Next: Flobama - "have a biscuit"