Bad Colours - PINK
Written by Chi Chi Thalken on February 26, 2021
Bad Colours is a producer and deejay who was born in London, raised in Maryland, and now resides in Brooklyn. Over the last ten years, he's built up quite a following as a deejay, but hadn't really recorded much in the way of original music. Now that the pandemic has kept him home and out of the clubs for the last year, we finally get his debut album via Bastard Jazz, PINK.
As you listen to PINK, it will quickly become clear that Bad Colours is a veteran deejay, whether you already knew it or not, based on the way in which he's able to marry different styles of dance music together, finding these common through lines that will keep the grooves going and keep your hips moving. Throughout the album, he's pulling together elements of house, UK garage, American hip hop, disco, and more, always building and looping and making sure everything stays funky. As soon as you press play on this album, there's a good chance you're going to miss being able to go to a club or a dance party and just let the bass and the rhythm move you. Where Bad Colours comes up short on this album is the inclusion of lyrics, whether they be guest artists or sampled vocals. When you've got a dance album like this one, you don't necessarily need vocals to carry things, so when you do bring in vocals as an element to push a song over the top, they need to bring something special to the table, even if it's just an interesting flow from an emcee or generic lyrics sung by a powerful voice. Unfortunately, on PINK, we get none of this. In the best scenarios on the album, we get some pleasant-yet-forgettable vocals that are fine, but they do not do anything to push the album forward. In the worst case scenarios, we get some vocals that are kind of sexist, or in my most generous reading, just kind of dumb and drag the album down for a couple of tracks. It's unfortunate, because as a producer who can put together some dance tracks, Bad Colours definitely has some talent. As an artist putting together a full-length album where the vocals will come to the forefront when included, he still has a way to go.
As a debut album, PINK is a little bit of a mixed bag, but ultimately you can hear the talent and potential of Bad Colours. Hopefully he can build upon this album and iron out the kinks and comeback stronger for his sophomore effort.
| | |
| --- | --- |
| Title: | Bad Colours - PINK |
| Label: | Bastard Jazz |
| Year: | 2021 |
| Rating: | 6/10 |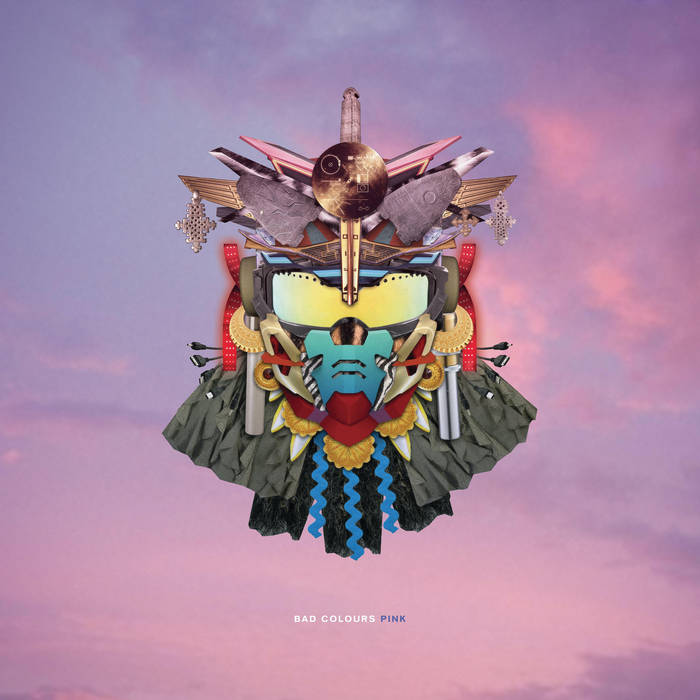 Previous: A.M. Breakups - O G B
Next: Adrian Younge - The American Negro