Adrian Younge - The American Negro
Written by Chi Chi Thalken on February 26, 2021
At the beginning of 2020, Ali Shaheed Muhammad and Adrian Younge launched Jazz is Dead, an imprint devoted to elevating the elder statesmen of jazz, giving people like Roy Ayers and Doug Carn a chance to record all new material and maybe find a younger audience. After a successful first run of albums, Younge is now taking us on a bit of a detour for the label as he drops his ambitious new solo album, The American Negro.
As you might surmise from the title of this album, this is Adrian Younge adding his voice to all the discussion about race relations in The U.S. Where his approach differs from a lot of other artists is that this isn't just another hip hop or R&B album. Instead, Younge is creating a concept album in which he alternates between spoken word pieces in which he discusses the long history of racism in the country, and then creating these lush musical movements that build upon the ideas he just presented. Younge has long been carving out a path for himself with his own brand of orchestral soul, and he continues that here, albeit with a slightly different approach this time through, given the theme and structure of the album. He's playing most of the instruments including keys, bass, guitar, sax, and drums, and then fleshing that sound out with the Linear Labs Orchestra conducted by Brooke DeRosa. There are also a few guest vocalists along the way, including Loren Oden, Chester Gregory, Jasmin Hicks, and Sam Drew, who bring his musical vision to completion. The resulting style of the album falls somewhere between the militant soul/jazz of a Gil-Scott Heron/Brian Jackson project and the progressive orchestral soul of Charles Stepney. The nice thing about the setup of the album is that by including these spoken word interludes, Younge takes the pressure of the songs to contain deep messaging, instead allowing his arrangements the space to just reflect on the emotional content of what he just spoke on. The only minor thing holding the album back from reaching that top tier is that for all of Younge's talents, he's not a seasoned spoken word artist, so he doesn't have the commanding presence on the mic when he's delivering these short sermons to really capture your attention. That said, he's not terrible at it, and if you're willing to meet him where he's at, he's got plenty of interesting thoughts about his lived in experience and his research into the subject matter that are worth listening to.
The American Negro is a bold step in a different direction for Adrian Younge as he takes his vintage jazz and soul stylings and writes a concept album that tackles the issues of racism in America in 2021. It's not perfect, but it's daring, challenging, and heartfelt.
| | |
| --- | --- |
| Title: | Adrian Younge - The American Negro |
| Label: | Jazz is Dead |
| Year: | 2021 |
| Rating: | 8/10 |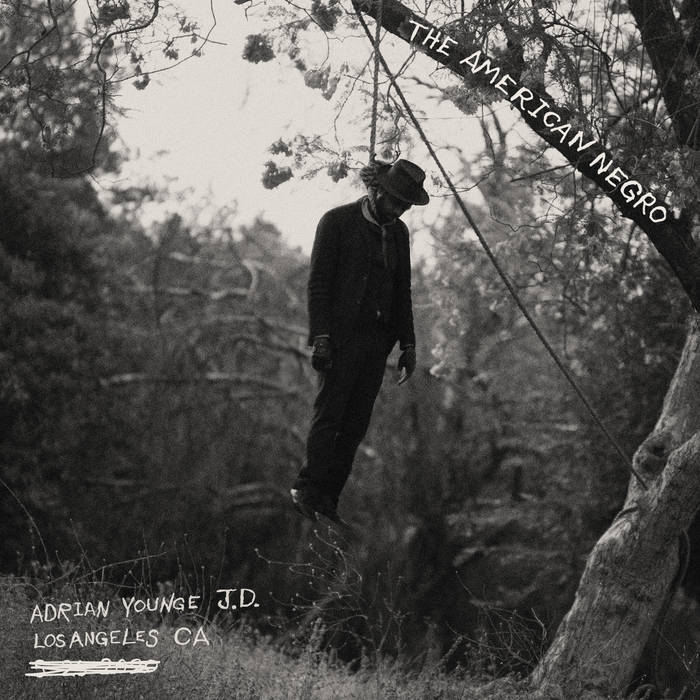 Previous: Bad Colours - PINK
Next: Beatween - No Street Noise