Armand Hammer - Shrines
Written by Chi Chi Thalken on June 5, 2020
New York artists billy woods and ELUCID have put out a lot of great and challenging hip hop as solo artists over the years, and they've been part of a lot of interesting projects as collaborators as well. With similar approaches to their art, it only felt right that they came together as Armand Hammer, who released their first project back in 2013. While they've certainly been busy since their last album, Parafin, which came out in 2018, we finally get a new album in Shrines that couldn't have been more timely and needed.
Armand Hammer, both as a duo and as separate artists, have spent much of their career making difficult, challenging hip hop that doesn't neatly fit into a box, and it doesn't spoon feed you it's messages with accessible pop hooks. What it does do is force a listener to lean in and listen a little closer, and most likely, get a little uncomfortable. That's because it's not just a dark production style in minor keys with the distortion turned up, it's uncomfortable because they're forcing you to look at the reality of what it's like to be Black in America in 2020, bobbing and weaving between micro and macro-aggressions and picking the right moment to push back. They're doing it through a mix of abstract poetry meant to capture your imagination and your emotion, and then grounding it with lessons in history, government, and sociology, explaining not just the personal problems, but the systemic ones. For the project, they've enlisted production from Earl Sweatshirt, Navy Blu, August Fanon, Fat Albert Einstein, Nicholas Crave, Andrew Broder, Messiah Muzik, Steel Tipped Dove, and Kenny Segal. Together, they're creating a soundscape that will still resonate as the Armand Hammer sound you've come to expect over the years, but there's a little more space to the beats this time around. Everything on the production side is scaled back just a touch so that the words and vocals can come through crystal clear – nothing gets lost in the mix. To deliver these sermons/lectures, we get a heaping helping of guest artists, such as Pink Siifu, KeiyaA, Curly Castro, Nosaj, Quelle Chris, Fielded, R.A.P. Ferreira, Akai Solo, Moor Mother, and Earl Sweatshirt. They all help round out the album by giving you different angles to look at and different flows to catch your ear, but the main point is always the same – walk a mile in their shoes, but then take a step back and look at the structures in place that make the Black experience in America what it is.
Shrines is a powerful album from Armand Hammer, who have always sought to not only push the artform forward, but to push listeners out of their comfort zone and really examine the world around them. If this album doesn't inspire you to learn more and go out and take action, I don't know what to tell you.
| | |
| --- | --- |
| Title: | Armand Hammer - Shrines |
| Label: | Backwoodz Studioz |
| Year: | 2020 |
| Rating: | 9/10 |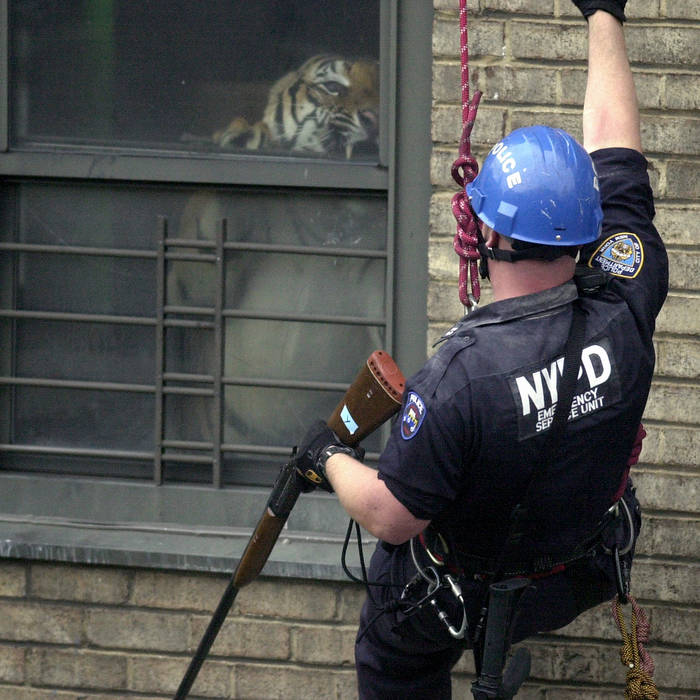 Previous: Timbuktu & Ollie Teeba - Million Pound Note
Next: Seline Haze - Haze