Ardamus - Enshrouded: Devils [EP]
Written by Chi Chi Thalken on October 12, 2020
Ardamus is an artist from D.C. that has been making music for about twenty years. He's had a pretty busy 2020, first releasing an album with Height Keech called Astro Blocks back in February, and then following that up with an EP just this past September called Enshrouded: Angels [EP]. Now he's come right back with the follow up release, Enshrouded: Devils [EP].
If you listened to Angels, Devils picks up right where that one left off. Ardamus is again producing the whole EP himself, bringing more of that gritty East Coast underground boom bap, although this time adding just a touch of R&B to the mix as well. He's also bringing several friends along for the ride, with Cecily, Wes Felton, K-Cromozone, Patience Ryzin, and Bloodmoney Perez all hopping on the mic to join in on the fun and give the EP a little but more of a family feel. Over the course of these seven songs, Ardamus is once again moving between talking about personal relationships, the music industry, and the state of the world. You know, life. My personal favorite is "I Can't Trust You," a song about the difficult decision to make when someone has broken your trust and you just don't know if you can keep them in your life anymore. It's the type of well-rounded EP you would expect out of a veteran like Ardamus. The beats will have you nodding your head as Ardamus delivers some smart lyricism and some memorable hooks.
Sometimes you don't overthink things, you just stay on target. Ardamus found a winning formula for the first EP, so he comes right back with another EP in Enshrouded: Devils [EP] that complements the first one perfectly and just delivers some high quality hip hop.
| | |
| --- | --- |
| Title: | Ardamus - Enshrouded: Devils [EP] |
| Label: | S/R |
| Year: | 2020 |
| Rating: | 8/10 |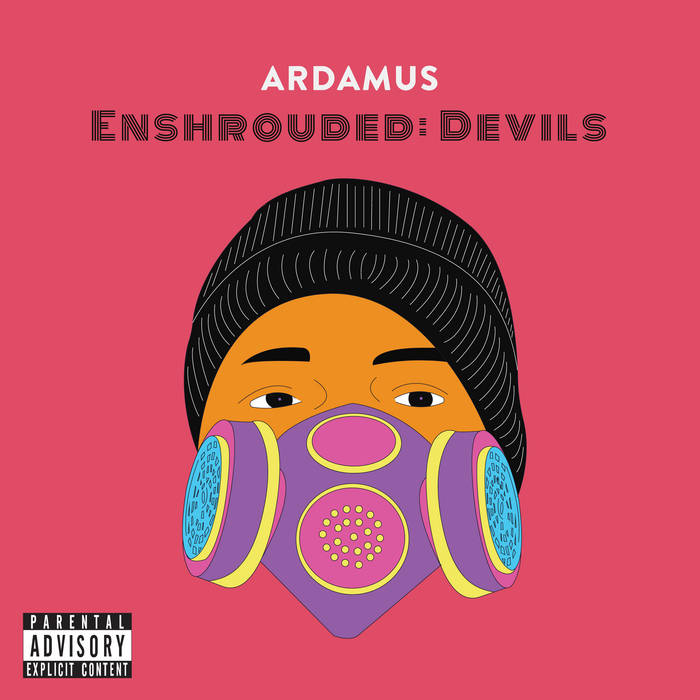 Previous: Soultru - The Truth: An Acoustic EP
Next: The Opus - Sonar Plexus