Andrew Ashong & Kaidi Tatham - Sankofa Season
Written by Chi Chi Thalken on November 13, 2020
Andrew Ashong is a soul singer from London who made a splash in the early 2010s with a couple of releases. Since his self-titled EP in 2014, though, we haven't gotten a major project from him. He's kept himself busy by guesting on other artists' projects, such as J-Felix, Nightmares on Wax, and Submotion Orchestra, but fans have been patiently waiting for that official follow up to his last EP. Now the wait is finally over, as he pairs up with multi-instrumentalist/producer Kaidi Tatham to deliver Sankofa Season.
Kaidi Tatham has been around for a minute, first breaking into the broken beat scene as part of the Bugz in the Attic crew, but recent years have found him leaning more in the jazz direction and releasing solo material such as his excellent Time EPs, along with albums like It's a World Before You and this May's In Search of Hope. Now, if you've spent the time with these artists, this pairing won't surprise you. In fact, it makes a lot of sense. Ashong might be classified as a soul singer, but that can mean a lot of different things. In his particular case, he gravitates towards the soul-jazz fusion of the '70s, where sophisticated voicings and arrangements met pop song structure and big hooks that you could sing along to. This is where Tatham fits in perfectly. He has the keyboard chops and the ability as composer/producer to make some brilliant jazz records where the instrumentation really drives the music, but he also has the knowledge as deejay/producer working in hip hop/electronic music to know how to update the sound and make it more pop-friendly as well. This is all to say that when I first pressed play on Sankofa Season, this immediately felt familiar to me, as someone who came up on Stevie Wonder, Earth, Wind and Fire, and George Benson. Ashong has a great voice that in general sounds very smooth, but he's also savvy enough to pick his moments to let a little growl or rasp come through to emphasize a moment. He also has a great sense of melody and an ear for hooks, so that even though you're getting songs that range from four to six minutes, they never feel too self-indulgent or out of reach. The grooves are undeniable, the instrumental work is phenomenal, and Ashong is singing his heart out.
Sankofa Season is an excellent return to the spotlight for Ashong, and he found an excellent collaborator in Tatham. Together, they've made an album in Sankofa Season that is both a throwback but also timeless.
| | |
| --- | --- |
| Title: | Andrew Ashong & Kaidi Tatham - Sankofa Season |
| Label: | Kitto Records |
| Year: | 2020 |
| Rating: | 8/10 |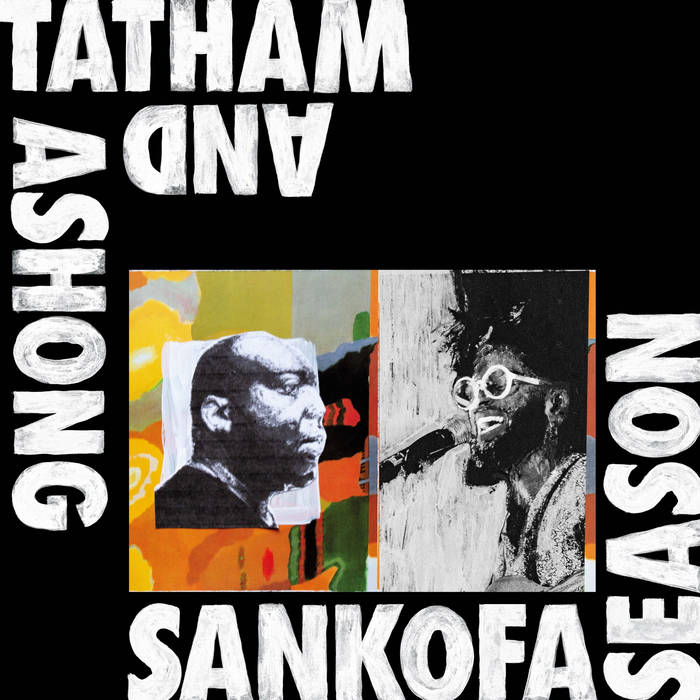 Previous: Seba Kaapstad - Konke
Next: More or Les - The Human Condition