Team Dynamite - Respect the Process
Written by Chi Chi Thalken on March 8, 2021
Team Dynamite is a group from New Zealand consisting of Tony Teez, Lucky Lance, and Haz Beats. They've been going strong for over a decade now, but it's been six years since their last proper release, an EP by the name of Never Again. Now they are finally back and better than ever with a new album to show for it, Respect the Process.
When you take a long time in between projects, there comes a certain expectation of the quality of the product. If you're going to take six years to make an album, it better be good, right? Well, the truth is that life happens and we don't know all the ups and downs of what took Team Dynamite so long to make their next record. That said, it's nice to know that instead of forcing out some half-assed EP, they made sure that everything lined up perfectly to get things exactly how they wanted to sound before they slapped their name on it. The resulting album, Respect the Process, is by far their best work, and clearly the culmination of a lot of determination on behalf of the group to make sure the sounds in their heads are what ended up on wax. To make the album, Haz Beats handles production duties, getting an assist on one track from Christoph'El Truento, and supplemented by the live instrumentation of Frank Keys on keys, Matt Short on bass, and Abe Kunin on guitar. We also get a couple of guest vocalists in Bailey Wiley and Louis Baker to push things over the top on a couple of tracks. Together, they are able to craft this sound that fluctuates between some neo-soul grooves and some laid back West Coast beats. The whole thing just makes you want to bounce and groove and drive around with your windows down while you enjoy the sunshine. This all sets the stage for Tony and Lance to hop on the mic, where they have amazing chemistry together and with all the production that Haz is putting together. Over the course of the album, they're touching on everything from the troubled history of indigenous rights in their country to the creative process to their desires to build family and community to some good old fashioned shit talking. This is to say that this album is incredibly well-rounded, with some great hooks. It's immediately accessible, but it also has enough depth to keep you back for more and allowing you to catch something new each time.
It's easy to respect the process when the end result is as good as what Team Dynamite gave us with this album. These three artists have great chemistry together, and they really pushed each other to keep striving until they got this album to where it needed to be. The good news is that now that it's here, we can enjoy Respect the Process for as long as it takes for them to follow this one up.
| | |
| --- | --- |
| Title: | Team Dynamite - Respect The Process |
| Label: | S/R |
| Year: | 2021 |
| Rating: | 9/10 |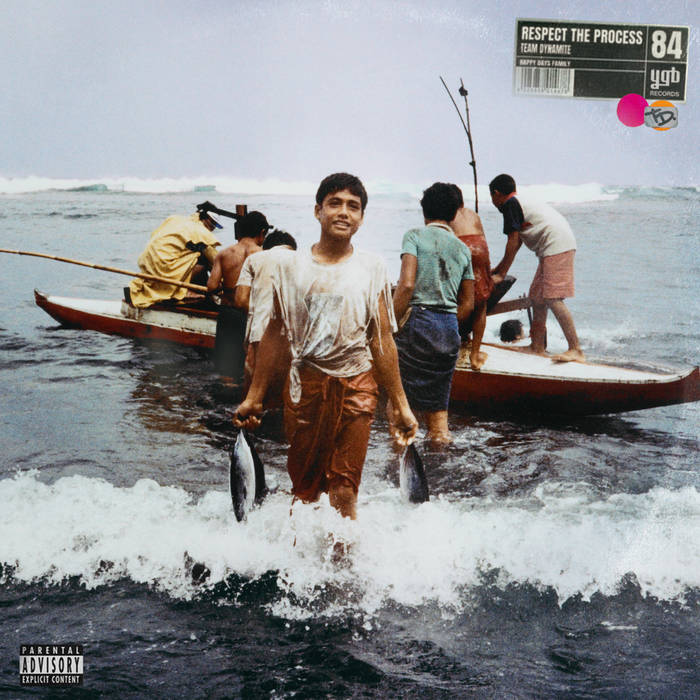 Previous: Flobama - "have a biscuit"
Next: Donwill - Space