Sly5thAve - What It Is
Written by Chi Chi Thalken on September 18, 2020
Sly5thAve is a producer and multi-instrumentalist originally from Austin, but now based in New York. If you want pedigree, Sly played in the One O'Clock Lab Band while at UNT, and he toured with Prince and the New Power Generation. Since settling in New York, he's played or produced for artists like Homeboy Sandman, Sene, Blu, and Freddy Gibbs, just to name a few. He released his first solo album, Akuma, back in 2014. He followed that up with The Invisible Man: An Orchestral Tribute To Dr. Dre in 2017. Now he's back with his next solo project, What It Is.
For What It Is, Sly5thAve is once again handling production, songwriting, arranging, and much of the instrumentation, and then bringing in guests to provide vocals. Sly is bringing together his love of jazz, R&B, and hip hop, creating a really smooth and soulful sound that draws upon influences from the '80s and '90s, but really interprets them in a modern production style. The guests on the album include Denitia, Scienze & Lexus, Sene, Thalma de Freitas, Melissa McMillan, and Marlon Craft. Of course, the risk with an album structured like this is that you give yourself the challenge of making sure that all of the songs still flow together with all the different voices on the album, and that all of the guest contributions are up to par. It sounds simple enough on paper, but it's much more of a challenge in real life. Now, this isn't a setup to single out any one guest artist on the album, and no one is truly bad in their contributions, but the album does feel disconnected from track to track for a significant chunk of the album. It's more that there are a few tracks where things really click, such as the Brazilian-soul-meets-modern-R&B of "Expatria," or the sultry smooth and danceable "Right Here," featuring Denitia. However, the album doesn't always click on this level, and that's where the struggle is. There are a few tracks where the guests feel much more generic in their contribution, and no matter how great the production or instrumentation is, if the singing or rapping is only doing "enough," the album isn't going to reach its full potential.
What It Is certainly has it's moments, and Sly5thAve certainly has the talent, but he still has some work to do in crafting a full-length album that comes together and doesn't falter from track to track. Until then, there are still some gems to pick up here.
| | |
| --- | --- |
| Title: | Sly5thAve - What It Is |
| Label: | Tru Thoughts |
| Year: | 2020 |
| Rating: | 7/10 |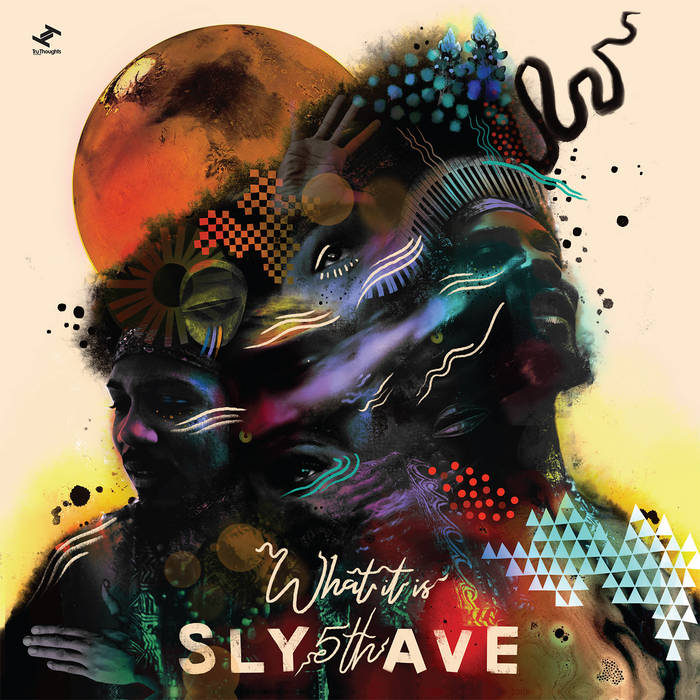 Previous: Reginald Chapman - Prototype Remixes
Next: Namir Blade - Aphelion's Traveling Circus