Sinitus Tempo - Dark Seas
Written by Chi Chi Thalken on December 14, 2020
One of the most interesting projects to emerge in 2020 was Ian Urbina's Outlaw Ocean project. Urbina is a journalist who over the last ten years has been researching all the different problems that arise from the lack of laws governing the planets oceans, whether it be pollution, piracy, or human trafficking, just to name a few. This work culminated in the book The Outlaw Ocean, which was published in 2019. Not content to stop there, Urbina went after a unique angle of raising awareness for these issues, starting a record label and recruiting musicians from all around the globe to release music inspired by the book. While there are all sorts of different genres represented, the instrumental hip hop releases are of particular interest to Scratched Vinyl, with artists like Shrimpnose, Televangel, and The Opus already participating. Now, to close out the year, we get an EP from Sinitus Tempo, Dark Seas.
Sinitus Tempo is a producer from Mount Rainier, Maryland, who has already had a busy 2020, with full-length albums such as Kuroi Yume and Culture coming out earlier this summer. When it came time to make Dark Seas, Tempo didn't need to go that far outside of himself to make the project work. He's been making beautiful downtempo instrumental music for years now, and that sort of meditative, reflective music works beautifully alongside a few choice audio clips from Urbina to get the wheels spinning in your head and thinking about the issues while you also appreciate the music. Sinitus Tempo is great at finding just the right tone with the music, crafting these hip hop beats that have a touch of melancholy to them, but also have a glimmer of hope. It's a careful tightrope walk, but Tempo walks it expertly over the course of these five tracks.
Dark Seas is another excellent entry into the Outlaw Ocean series of releases this year. It's a beautiful EP from Sinitus Tempo that makes for an excellent soundtrack to absorb Ian Urbina's message.
| | |
| --- | --- |
| Title: | Sinitus Tempo - Dark Seas |
| Label: | Synesthia Media |
| Year: | 2020 |
| Rating: | 8/10 |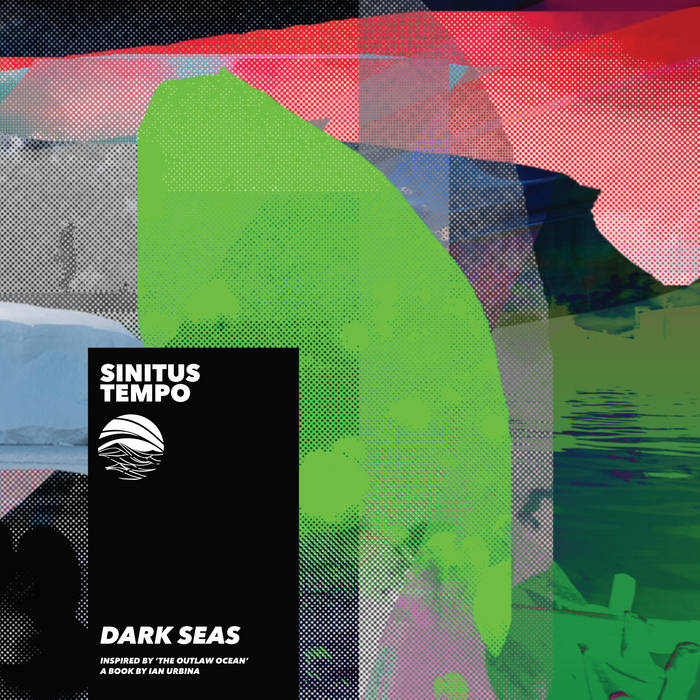 Previous: Mandy Moorehol & Sketch Tha Cataclysm - Hella Kafkaesque Vol. 1 & 2 Deluxe Package
Next: Daudi Abe - Emerald Street: A History of Hip Hop in Seattle