Sinitus Tempo - AME
Written by Chi Chi Thalken on August 19, 2020
Sinitus Tempo is a producer from Mount Ranier, Maryland who has been releasing music at a steady pace for about a decade. Nothing about 2020 has slowed down his production, either. If anything, it has increased it. We've already got three projects from him already this year, with the latest, Kuroi Yume, coming just about a month ago. Now he's back once again with another project, an EP called AME.
Normally, when a musician is releasing this much music, I would probably tell them to slow down and make sure they were only putting out their very best. In the case of Sinitus Tempo, I say keep it coming. I keep expecting for the quality to drop off, like the next release will feel like a beat dump from the vaults, but instead he just keeps delivering really thoughtful and soulful downtempo projects that are extremely well-developed. There might not be one standout moment in particular on AME, but there are plenty of really small beautiful moments that highlight the amount of care and precision that go into Sinitus Tempo's compositions. The music on AME is extremely soothing and peaceful without becoming boring or repetitive, because the songwriting and arranging is always on point. It's going to sound lovely coming in through your headphones late at night, when you can just let go of the world for a moment and lose yourself in Tempo's beats.
AME is yet another excellent entry in Sinitus Tempo's discography. It's not anything different that what he's been giving us all year, but when he's so consistently delivering on a high level like he is in 2020, I'm certainly not going to complain. This is some truly gorgeous downtempo instrumental music.
| | |
| --- | --- |
| Title: | Sinitus Tempo - AME |
| Label: | S/R |
| Year: | 2020 |
| Rating: | 8/10 |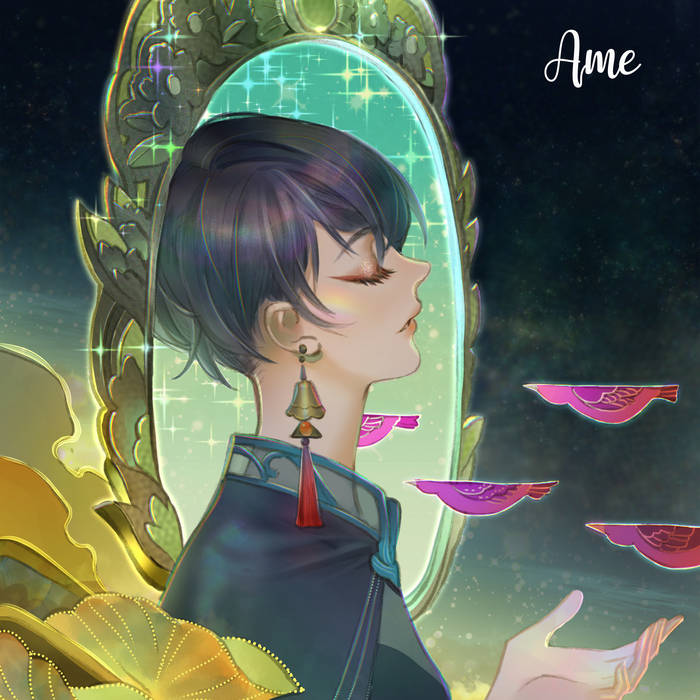 Previous: Mecca:83 - Quiet Moments
Next: The Microphone Misfitz - Midwest Anime EP