Mecca:83 - Quiet Moments
Written by Chi Chi Thalken on August 18, 2020
Mecca:83 is a producer from Manchester that has been going strong for over a decade, first under the name Rise before settling on his current name. Just this past May, we got a throwback project from him called NinetyFour, which was inspired by the hip hop of 1994. Now he's back with a completely different project, Quiet Moments.
At this point in Mecca:83's life, it can be hard to find some alone time to create music, with parenting and work filling his days. The good news is that Mecca has found the time, it's just confined to the late hours of the evening after everyone else has gone to bed. The result of these conditions make a lot of sense here on Quiet Moments. This is a smooth-jazz-meets-downtempo type of project, one with a lot of laid back grooves and subtle moments. It sounds like the type of music you might wake if you're trying to not wake anyone up. For the project, he brought in Jonny Tobin to help with some production and play keys on a couple of tracks, Joshua Stansberry to play keys on a couple more tracks, Donald Malloy to do some horn arrangements, and Jabba the Kut to do some scratching. The result is the ultimate late night chill jam session, with Mecca cooking up some tasty intricate smooth grooves, and Stansberry or Tobin providing a lot of the melodic interest with their jazz soloing, and just the right flavor coming in at key moments from Kut and Malloy. It's the type of project that sounds great on headphones, with the lights turned low, and whatever else you might prefer to help you unwind after a long day.
Quiet Moments delivers exactly what it promises in the title. This is a project that sounds exactly like how it was created, smooth grooves for a pleasant moment of escape late at night when no one else is around.
| | |
| --- | --- |
| Title: | Mecca:83 - Quiet Moments |
| Label: | S/R |
| Year: | 2020 |
| Rating: | 8/10 |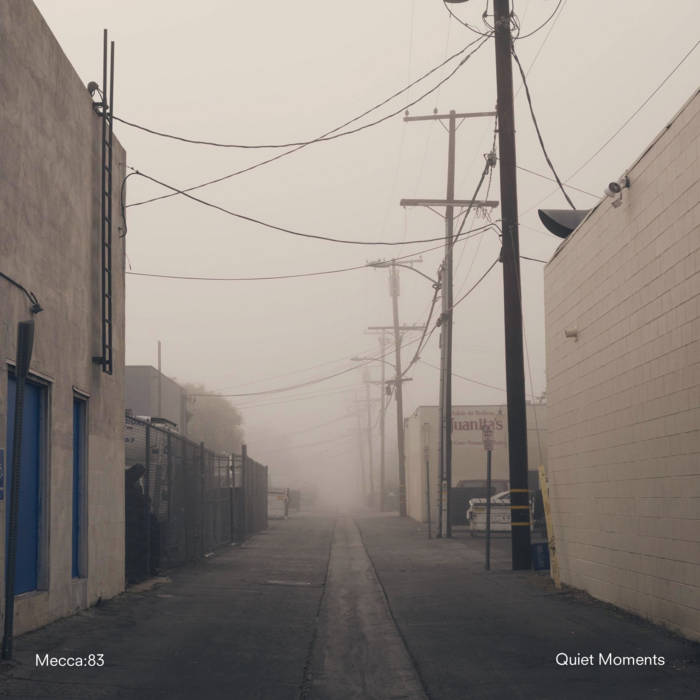 Previous: J.Lately - Campfire EP
Next: Sinitus Tempo - AME