Sev Seveer - Agatite
Written by Chi Chi Thalken on May 5, 2020
Sev Seveer is a producer out of Chicago and member of the Push Beats collective. He has been putting out music since the mid-2010s, with his most recent release, Shelfie Baps II coming out last year. He now releases a new EP amid COVID-19 lockdown, Agatite.
I say this almost every time Sev Seveer drops something, but it bears repeating to any beginning producers outs there – it's really helpful to play your beats for other people and to perform live. Certain things made in your home studio are dope and might be difficult to perform live, but the majority of times it works in the other direction. Performing live and collaborating and learning from others will show you what you need to do to get from that beginner level of making some basic, pretty beats, to something that will really catch people's ears. Some of this is obvious, like just structuring your songs really well so that they develop and have melodic hooks and good beats, but a lot of it is much more subtle. Sev Seveer has learned a lot of these lessons, and as a result, the beats on Agatite really capture your attention and stay with you. It can be some clever chopping of samples, a well-executed pitch shift, or just some unorthodox drum beats that keep you on your toes instead of just falling back into a familiar, well-worn groove. The point is that while I could just describe this EP by saying that it's an instrumental hip hop EP built around some '80s R&B and Soul, hip hop, and jazz that wouldn't nearly do it justice. Take a song like "hydropower," which on the surface feels very predictable as a downtempo track, with a fat bass line and pretty Fender Rhodes melody. However, instead of just programming some loops and calling it a day, you can hear Sev recording this live as he fucks with little variations in the way the bass riff drops and how he adds drum fills and short stabs of other samples that keep you guessing as a listener, before seamlessly transitioning into the next track, "yuhbeeswax," which really plays with the interchange of downtempo and drum and bass beats.
Agatite is everything you want out of a short instrumental release. Sev Seveer is never going to be the one to sit back and just put out some sort of simple, paint-by-numbers project. Instead, he looks at the outline and sees an interesting starting point, and then proceeds to improve upon it in all sorts of subtle and unexpected ways.
| | |
| --- | --- |
| Title: | Sev Seveer - Agatite |
| Label: | S/R |
| Year: | 2020 |
| Rating: | 8/10 |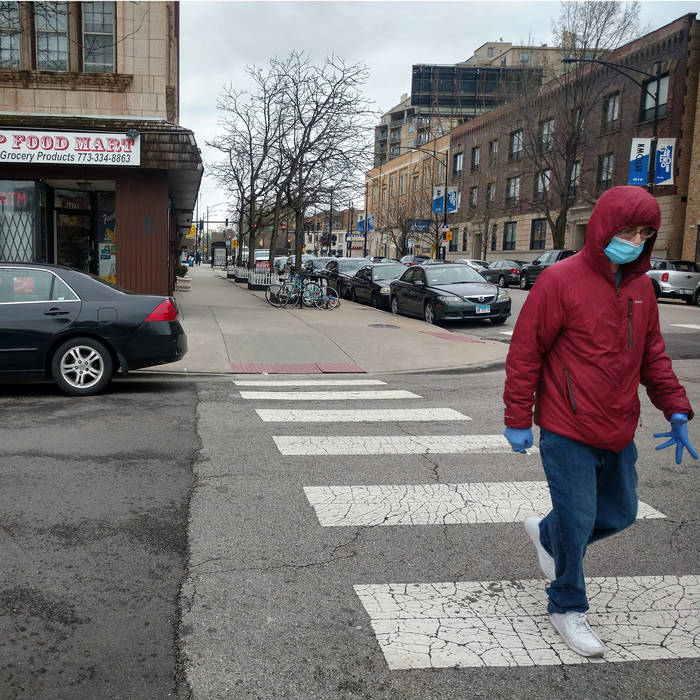 Previous: Lunch Breaks - Orange State Project Vol. 1
Next: Homage CVG - Mr. Biv