Sefi Zelsing - Welcome Sunset
Written by Chi Chi Thalken on May 17, 2022
Sefi Zisling is a trumpeter from Tel Aviv who has been making music for the past two decades. Most of his early years was spent playing in groups like Funk'n'Stein and Liquid Saloon and as a session musician. He made the step to release his first solo album, Beyond the Things I Know, in 2017, which then lead to him signing with Tru Thoughts, with whom he released his second album, Expanse, in 2019. While we're still waiting on his third album, Zisling has now released an EP, Welcome Sunset, to tide us over.
After working in a very loose and live setting for Expanse, Zisling wanted to challenge himself to see if he could make something a bit tighter and crisper in the studio. He's still drawing upon that '70s soul/jazz era, with artists like Roy Ayers, Bobbi Humphrey, and Idris Muhammed as his main inspiration, which gives him a solid foundation to draw from. On this particular project, he's also bringing in a mix of Afrobeat and American funk rhythms to the first two tracks, which helps to give the songs that crispness that Zisling was looking for. You still get that jazz sophistication to the arrangements and the soloing, but you get these accessible and undeniable grooves that will have your head nodding and your feet tapping before you even know it. To push things further, Zisling then turns to vocalists Layla Moallem, Jasmin Moallem, and KerenDun to give the closing track, "The Sky Sings," this beautiful soul choir feeling to the proceedings. If that wasn't enough, Zisling then turns to deejay/producer Obas Nenor to take this beautiful soul/jazz song and then transform it into an extended dub mix. It might sound a little unusual on paper, but it works surprisingly well in practice, and it fits right alongside the first two track beautifully.
Welcome Sunset might be a bit of an experimentation in process/style for Sefi Zisling as he figures out his next album. The good news here is that Zisling is a talented musician who has been around for a minute, so when he releases something like this, it's not just going to sound like a rough draft or some experimental outtakes. These are three really thoughtful and soulful compositions, and they just might hint at a new direction in Zisling's evolving career as a solo artist.
| | |
| --- | --- |
| Title: | Sefi Zelsing - Welcome Sunset |
| Label: | Tru Thoughts |
| Year: | 2022 |
| Rating: | 8/10 |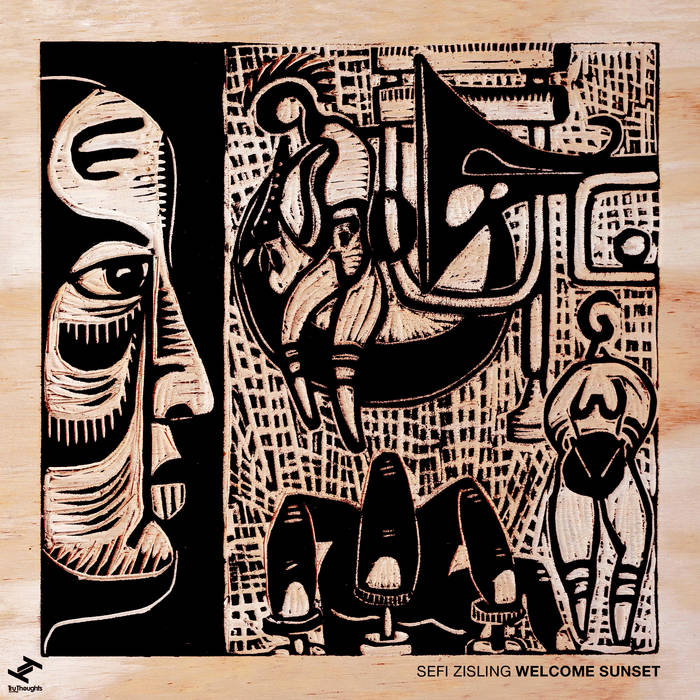 Previous: Deborah Jordan & K15 - Human
Next: Quelle Chris - Deathframe