Roane Namuh - Petrichor
Written by Chi Chi Thalken on January 30, 2020
Roane Namuh is a producer from Portland, Oregon, who has been part of the Liquid Beat family since the beginning. He is probably best known for his collaboration with vocalist Reva Devito, Cloudshine Deluxe. Outside of a few remixes, he's been relatively quiet in recent years. That changes now, though, with the release of his new EP, Petrichor.
Petrichor might not be a word that you're familiar with, but the term refers to the pleasant smell after the first rain after a long period of warm, dry weather. This certainly makes sense for someone from the PNW to use the term, but don't go thinking that this is some abstract concept album. No, this EP is pretty straightforward and accessible, and it is strictly for the grown and sexy. Over the course of six songs, Namuh is cooking up these intimate, danceable grooves that bring together hip hop, house, disco, and R&B. It's all about these really warm and inviting bass lines and light, staccato drums that will get your feet and hips moving. Across the EP, we also get plenty of guests, from emcees like Count Bass D, Vuratyl, Libretto, and Stanley Ipkuss, along with vocalists such as Nanna.B and Blossom. Each artist gets their own spotlight to shine and add their unique flavor, but like any good deejay and producer, Namuh makes sure to find the connecting points through all of it and keep the groove going. The result is an EP that should be listened to from start to finish but handled with care.
It's good to have Roane Namuh back, doing what he does best with Petrichor. He's blending genres, navigating these in-between spaces with the greatest of ease, all while cooking up a dance party that will heat up these cool winter nights.
| | |
| --- | --- |
| Title: | Roane Namuh - Petrichor |
| Label: | Liquid Beats |
| Year: | 2020 |
| Rating: | 8/10 |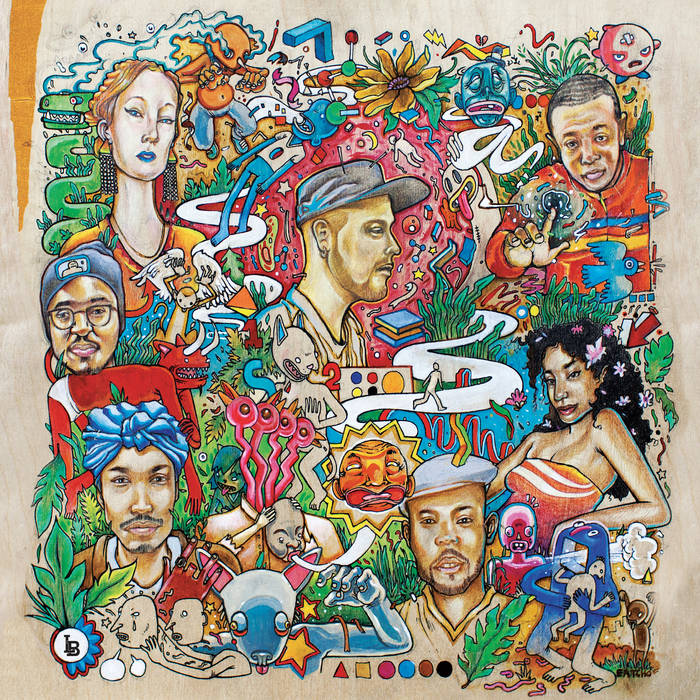 Previous: Erthling - Interview - 1-23-20
Next: Ambeez - Parallel Port