Renee Dion - PATIENCE • RELAX • ENDURE
Written by Chi Chi Thalken on May 21, 2020
Renee Dion is an artist from Columbus that has been putting out music for about a decade now. She first came on our radar in 2014, when she collaborated with producer Jon Rogers to create the album Moonlight. In more recent years, she's been focusing on self-produced projects such as last year's Sonic Chocolate. Now she's returned with a short, self-produced project to help people through the quarantine, PATIENCE • RELAX • ENDURE.
This project is fairly straightforward in its intent. With three tracks, "Patience," "Relax," and "Endure," Dion is giving you a gentle guided meditation to help you deal with any stress or anxiety you might be experiencing, just all dressed up as an R&B/neo-soul EP. It certainly helps that Dion has a really smooth and velvety delivery on the mic, and she takes her time in delivering the words. This isn't a project for pop songs or big hooks, but Dion does find a balance, making these songs musical and nice to listen to outside of the sole purpose of centering yourself. However, with that main purpose in mind, these project is incredibly soothing and calming to listen to, with gorgeous electric piano, strings, and bass providing the majority of the instrumentation. The percussion is minimal, yet effective, providing just enough of a pulse to help you with your breathing to help slow things down and focus yourself.
It's nice when an artist sets out to do a thing, names it that thing, and then achieves that thing. Renee Dion wanted to make some art that would help people deal with this stressful situation, and she did just that with PATIENCE • RELAX • ENDURE. So if you need some soothing R&B to help you get calm and centered, Renee Dion has got you covered.
| | |
| --- | --- |
| Title: | Renee Dion - PATIENCE • RELAX • ENDURE |
| Label: | S/R |
| Year: | 2020 |
| Rating: | 8/10 |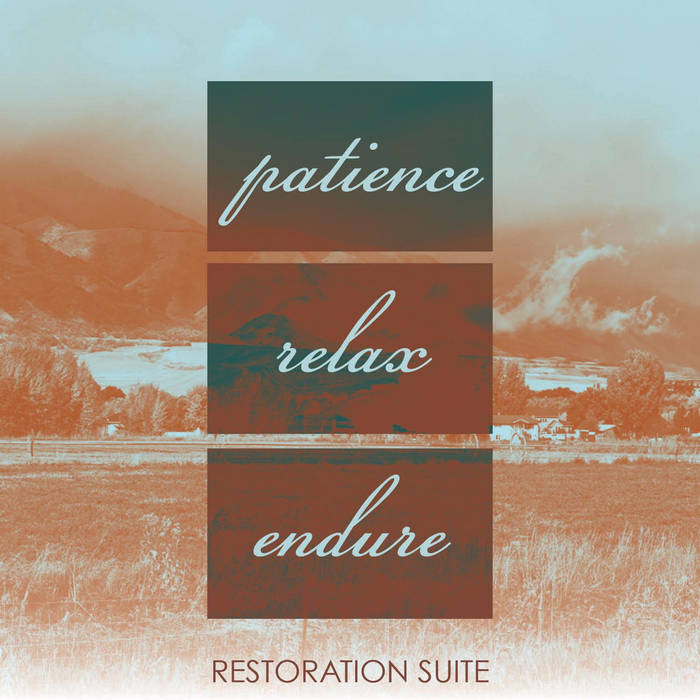 Previous: The Dirty Sample - NO!
Next: Thorts - Jacked Off a Ghost