Pressure Fit - Machine Learning
Written by Chi Chi Thalken on February 4, 2021
Reginald Chapman is a trombonist/multi-instrumentalist/producer who has been making music for over ten years now, guesting on albums from Megafaun to Butcher Brown, as well as working with the No BS! Brass Band. He made his solo debut on Fresh Selects back in 2018, when he released the full-length album, Prototype. What a lot of people might have missed, though, was that in 2017, Chapman released an album under the name Pressure Fit, Toolong Tea, which allowed him to dive into his experimental electronic side. Now, after teasing us with some singles over the course of the last year, Chapman official returns under the Pressure Fit moniker to drop his new EP, Machine Learning.
It doesn't take long in listening to Machine Learning to understand why Chapman has created this alter ego to release these projects. While there is a touch of hip hop and electronic music to Chapman's solo work, it's more centered in jazz and R&B, where his skills as a trombonist really come to the forefront. With Pressure Fit, Chapman-as-producer is what's at the forefront of the project, as he is cooking up this really compelling IDM/Jungle/hip hop beats, drawing on influences that range from Aphex Twin to Daedelus to Flying Lotus and beyond. The drums are complex and layered and always pushing the project forward, but where things get really interesting is when Chapman then brings in his skills as a trombonist to provide these layered melodic hooks and horn hits, just to accentuate all the drum and bass that are already laying down the foundation of the project. It's a really fascinating blend of styles and musical worlds. Also, for as uptempo and in your face as this EP is, Chapman finds plenty of room for nuance in his arrangements, which is ultimately what makes this project worth returning to over and over, because you'll pick up something new each time through.
Machine Learning will seem like a bit of a departure if you're only familiar with Reginald Chapman through his solo album, Prototype. However, he's been at his Pressure Fit project for a while now, which is why he handles this EP like a pro, injecting his own personality into this style of experimental electronic music.
| | |
| --- | --- |
| Title: | Pressure Fit - Machine Learning |
| Label: | S/R |
| Year: | 2021 |
| Rating: | /10 |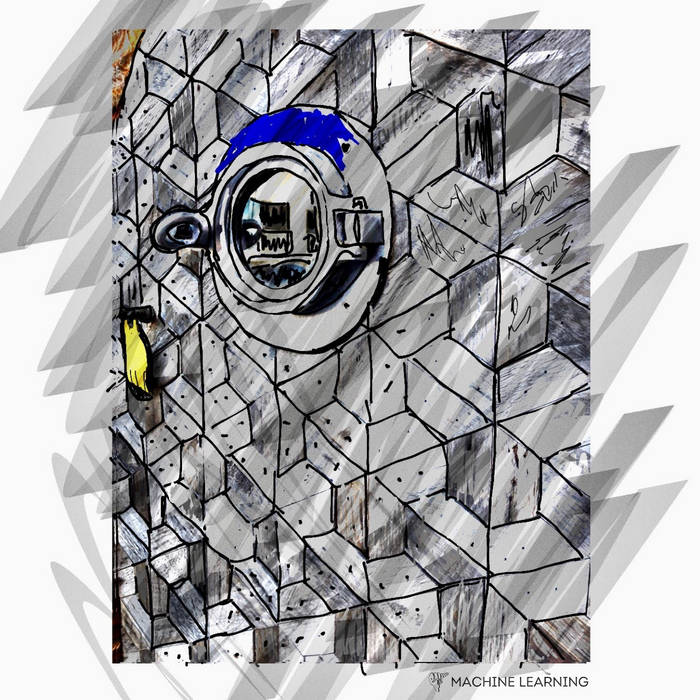 Previous: Sweatson Klank - Path of an Empath
Next: Chants - Poly Pointillism