Myka 9 & Profound - Nine Clouds
Written by Chi Chi Thalken on February 16, 2021
Myka 9 is one of the OGs of the Los Angeles Underground, coming up through the Good Life and Project Blowed, and being part of seminal groups like Freestyle Fellowship and Haiku D'Etat. He's also had quite the extensive solo career. To that end, one of the most impressive things about his solo career is that not only has he never slowed down, he's also kept looking for new partners to collaborate with, whether it be Factor Chandelier, or more recently with Jade River or Adriatic. For his latest effort, he teamed up with the late UK producer Profound to make Nine Clouds.
If you didn't know that Profound was from the UK, you might have guessed that he was from L.A., because these beats feel so West Coast, with their laid back psychedelic boom bap vibes. The bass lines are warm and inviting, the drums are crisp, and when he brings everything together, it just feels like a beautiful sunny California day. With this said, it doesn't really come as a surprise that Myka 9 was feeling these beats – everything is right in his wheelhouse. Listening to this album is incredibly easy and feels familiar from the jump, largely in part because everyone involved is a veteran and they all know how to get things cracking. There might not be that one crazy moment that sets things over the top, but from start to finish you're getting Myka 9's low, resonant singing voice, his acrobatic flows, his smart lyricism, Profound's soulful and thoughtful beats, and a myriad of guests who came to play. Over the course of nine tracks, we get appearances from DJ Essential, Aceyalone, Blu, Abstract Rude, Joaquin Daniels, Lily Fangz, Blueprint, and The Grouch & Eligh, who all come in and add just the right flavor to the project and make the whole album just seem like it was a lot of fun to make. The glue that hold everything together, though, is the chemistry between Myka 9 and Profound.
It's too bad we won't be able to get a proper follow up to this album, but if you haven't spent the time with his catalogue, take this opportunity after listening to Nine Clouds and go back through Profound's discography. He'll be missed, but he left us on a really good note with this album.
| | |
| --- | --- |
| Title: | Myka 9 & Profound - Nine Clouds |
| Label: | A-OK All Day |
| Year: | 2021 |
| Rating: | 8/10 |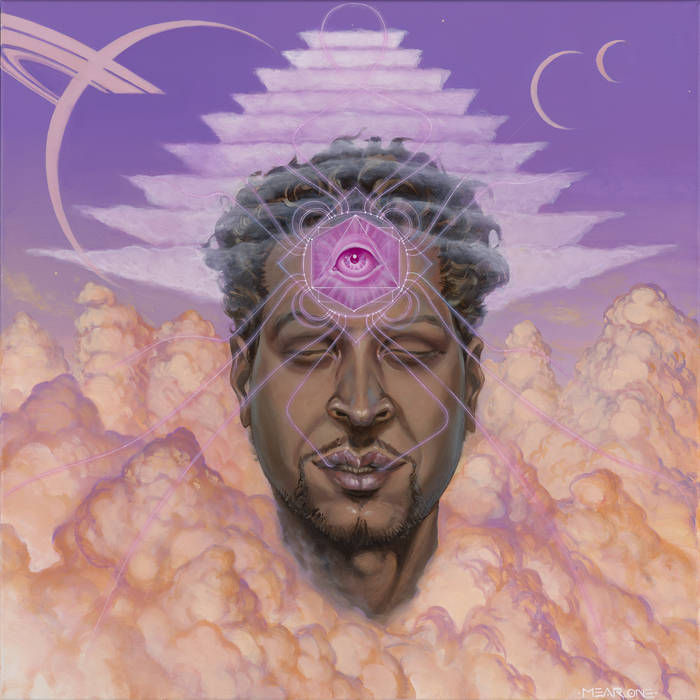 Previous: The Lioness - gem.INI
Next: 2Mex - Ghostwriting Songs for God