Moka Only - Martian 2020
Written by Chi Chi Thalken on December 21, 2020
Vancouver artist Moka Only has been releasing music since the mid-'90s. In the mid-'00s, he started a tradition of releasing a Martian Xmas album every December. Last year, he decided to drop the façade that these are actual Christmas albums, and just called his December release Martian 2019. Now it's time for Martian 2020.
So if these aren't Christmas albums, what are they? They're Moka Only albums with a winter vibe to them. Martian 2020 is full of the jazzy boom bap vibes that you've come to know and love and expect out of Moka Only, with special care taken to have it sound a little chilly as you're working your way through the album. There are no sleigh bells or anything, just keeping the production crisp, maybe lean into the minor keys a little bit more, and few other production tricks that Moka Only has up his sleeves to capture this general vibe of snow on the ground and warm drinks in hand. There are plenty of playful songs that sound like the Moka that most people think of when you mention his name, but there are also a few more introspective songs that feel more 2020 in particular, such as "And Tears," and "I Just Do This." Then there are a couple of songs that hit that perfect balance, such as "Daydream and Eat," which feels like it sums up December 2020 and wraps up in a neat little package with a bow on it.
Martian 2020 is exactly what you want and expect from Moka Only coming to the end of December 2020. It's cold, jazzy, with a touch of melancholy, but mostly fun vibes to get the quarantine Christmas party going in your living room.
| | |
| --- | --- |
| Title: | Moka Only - Martian 2020 |
| Label: | URBNET |
| Year: | 2020 |
| Rating: | 8/10 |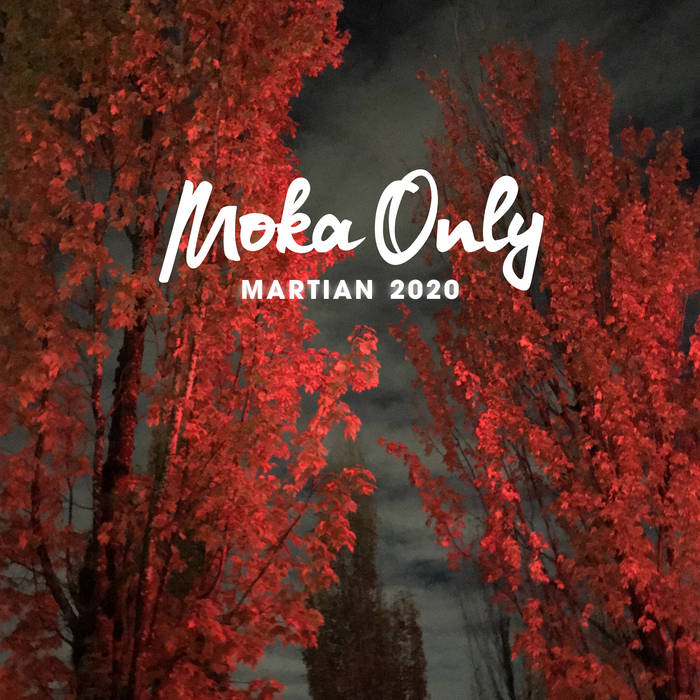 Previous: Che Noir - After 12
Next: Virgil Wolfe - Epoch