Mega Ran - Live '95
Written by Chi Chi Thalken on October 22, 2021
Philly/Phoenix artist Mega Ran has been doing things his own way for the better part of two decades now. Over the years he's found ways to zig zag between projects and move from his nerdier themed releases to more general and personal hip hop albums. Of course, he's also elevated the game by blurring those lines between what we might consider "nerdcore" and what we might consider "indie hip hop." Case in point, back in May, he teamed up with Detroit emcee Noveliss to release the Megaman-themed Maverick Hunters. Now he's come back with a new basketball-themed solo album, Live '95.
If you're ever wondering how Mega Ran has been able to simultaneously embrace and transcend a subgenre like nerdcore, look no further than Live '95. In creating this album, Mega Ran is combining three loves – video games, basketball, and hip hop - and then using all of this as a way to tie in discussions about his childhood in Philly and the ways he's drawn inspiration from the NBA to forge his hip hop career as an independent artist. What this means in practical terms is that over the course of the album, you're getting a mix of beats that draw on '90s classic East Coast hip hop, 8-bit production, and some pep-band-influenced production as well, as Mega Ran hops on the mic and starts dropping bars on bars on bars. It's the type of album I'm always hoping to find, where you can listen to it the first time and just get hyped and have some fun and catch a few clever NBA references, but the second you start to listen closer, you realize just how deep and layered and personal and thoughtful this album is. It's an album where you get lines like "My upbringing was gun slinging, intense living/Only cat in Philly that didn't shoot was Ben Simmons" in the opening track, "Live '95 (Basketball Diaries)." This is already clever enough for most artists, but that's just the tip of the iceberg for Ran. As you work your way through the tracks, you get songs like "Flight 2.0," which provides an interesting nuanced discussion around Jordan brand sneaker culture. There are also songs like "Craig Hodges," referencing the often forgotten member of the early Bulls championship teams who was waived and subsequently blacklisted by the league after he showed up to the White House in '92 wearing a daishiki and delivered a handwritten letter to President Bush expressing his disappointment in the administration for not doing enough to help the poor and disenfranchised. Ran takes that reference and talks about his own journey to political awakening and how he has learned to incorporate it into his life and his art. If all this wasn't enough, Ran is also bringing in some heavy hitters to take the album up a couple more layers. We get guest emcee appearances from Schaffer the Darklord, EDI Mean, Young Noble, Mickey Factz, Alfred Banks, MedafORACLE, Esoteric, DN3, Rob Kovacs, and Del the Funky Homosapien. Ran didn't stop there, though, because he also got people like Muggsy Bogues and Tim Hardaway to record interludes for the project. Finally, if you're going to listen to the album, make sure you get the bonus track, "Over/Under," because you're not going to want to miss the J-Live-level of lyrical acrobatics that are being performed on the song.
Mega Ran doesn't have much left to prove at this point in his career, but the good news is that he's still pushing himself anyway, for himself and for his fans. Live '95 is an incredible accomplishment, weaving together all of these different subjects to tell a deeply personal tale and make some really smart observations about himself and the world, all while giving us a hip hop album that bumps from start to finish.
| | |
| --- | --- |
| Title: | Mega Ran - Live '95 |
| Label: | Needlejuice |
| Year: | 2021 |
| Rating: | 9/10 |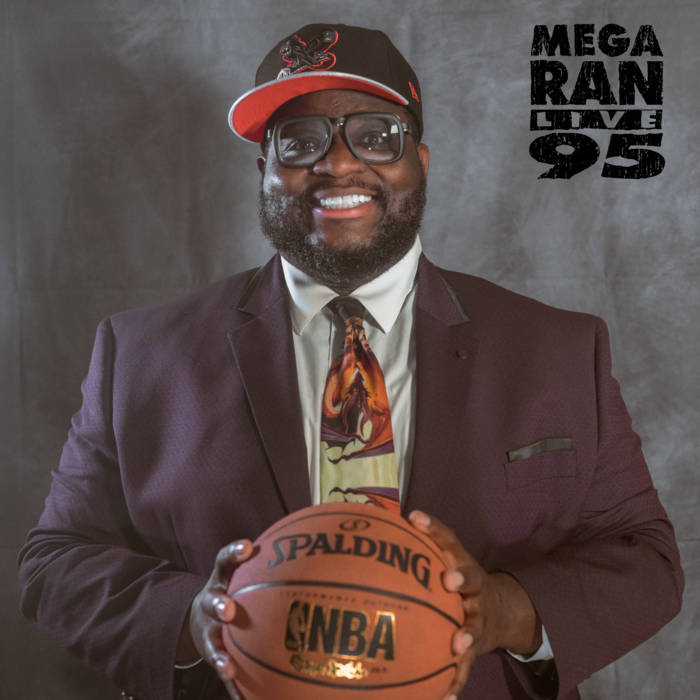 Previous: Ego Ella May - Fieldnotes
Next: Lucy Camp - Nights [EP]