Mega Ran & DJ DN3 - Ages, Vol. 2
Written by Chi Chi Thalken on September 10, 2020
Back in November of last year, Mega Ran released a project called Ages, Vol. 1. The concept was a shorter release that was something of a look back, checking in with where he was at different points in his past and how that shaped him become the artist and person that he is today. Now he's back with Ages, Vol. 2, and it's very much a project that's focused on what's happening today.
For Vol. 1, there were several producers involved, including The Alumni, G1, and the late EOM. For Vol. 2, Ran has teamed up with just one longtime collaborator in DJ DN3, who knows how to strike the right balance between some soulful East Coast boom bap and some nerdy 8-bit production. For this go around, we also get the framing structure of having an intro and outro provided by Wheatus roleplaying as a radio host, giving this a classic hip hop album feel as Ran takes us on this journey. For the album, Ran is keeping things current, talking about the pandemic, the protests for Black lives, and rape culture, just to name a few, but if you know Mega Ran, you know that this isn't going to be a doom and gloom project, and he's not just going to rap about the headlines without giving significant commentary, either. So yes, when he takes on an issue like rape culture on "Men Behaving Badly," he's doing so to create a conversation about dismantling the patriarchy and getting men to think about consent and speaking up when actual locker room talk gets out of hand. He's also bringing in a brilliant emcee in E-Turn to give the woman's perspective and break down the ways in which we can all build together if we can have these kinds of conversations first. Perhaps no song better typifies this project than "Do Better," a song that we need in 2020 more than ever, in which Ran breaks down the ways in which he learned about how the song "Apache" was offensive to a fan who is of native heritage, and how he used it as an opportunity to learn and grow. In a better world this wouldn't need to be celebrated or encouraged, but in today's world where everyone just digs in their heels and just starts yelling at the other party about censorship and political correctness and cancel culture, this song sounds like a breath of fresh air. It's not all "message" songs on this album, though. Ran still finds some room to just have some fun and spread some nerdy joy, especially on the bonus track remix of "Proto Culture," which turns into the posse cut to end all posse cuts, as Del the Funky Homosapien, K.U., SkyBlew, Gizmo, MC Frontalot, Lex the Lexicon Artist, Da Rap Nerd, Int Eighty, AO Lyrical, Wordburglar, and Jesse Dangerously all hop on the mic to rap about video games.
When we look back on the tumultuous year that was 2020, Ages, Vol. 2 will serve as an excellent time capsule, but it will also live on as just a dope hip hop project with some songs that will bump eternally. And that's why Mega Ran is such a special artist.
| | |
| --- | --- |
| Title: | Mega Ran & DJ DN3 - Ages, Vol. 2 |
| Label: | Random Beats |
| Year: | 2020 |
| Rating: | 8/10 |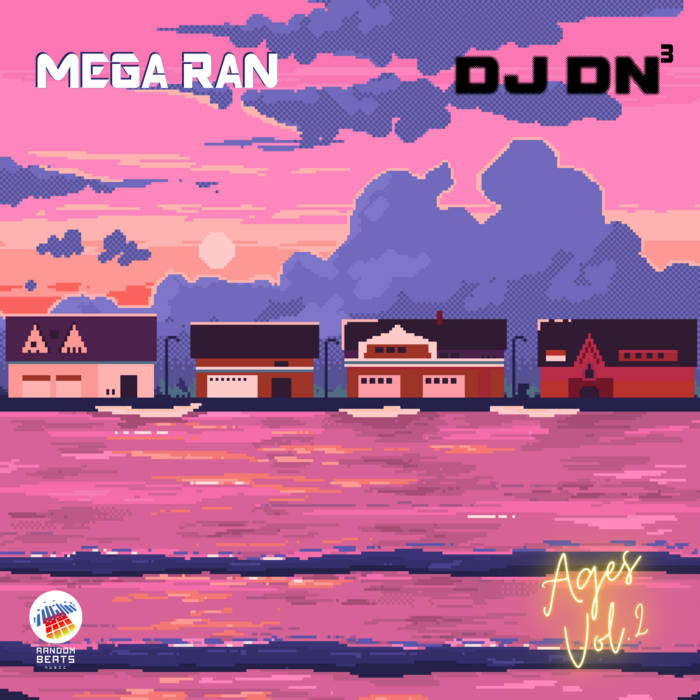 Previous: Demae - Life Works Out...Usually
Next: Ardamus - Enshrouded: Angels [EP]