Ardamus - Enshrouded: Angels [EP]
Written by Chi Chi Thalken on September 11, 2020
Ardamus is an artist from D.C. who has been making music for about twenty years. Most recently, we heard from him just this past February when he made an album with Height Keech called Astro Blocks. Now he is back with solo EP, Enshrouded: Angels [EP].
While Astro Blocks had Ardamus rhyming over beats from Height Keech, Enshrouded finds Ardamus handling all of the production for himself. What this means is that instead of Keech's big drums and psychedelic sounds, we're shifting gears and getting into some gritty underground East Coast boom bap. Ardamus is a veteran emcee, though, and this is the sound that he created for himself, so it's no surprise to hear him sounding right at home with this style of hip hop. Over the course of seven songs, he's moving back and forth between topical political commentary, intimate personal rhymes, and some good old fashioned shit talking. It's the type of project where you move from rhymes about his long career to cancel culture to a posse cut all in the course of a few songs, and they all flow well from one to the next, without anything sounding out of place. You also get a few guests on the project, such as Muenster, Height Keech, Rashad Dobbins, RNL, and Prowess. While all of these appearances are good and fit the project well, once again Prowess steps to the mic on a posse cut with so much confidence that you can't help but stop what you're doing and pay attention when her verse comes on.
Enshrouded: Angels [EP] is the type of project you would expect from a veteran like Ardamus. There aren't a lot of frills, just good underground production and solid rhymes, covering a lot of ground in a short amount of time, all done at a high level.
| | |
| --- | --- |
| Title: | Ardamus - Enshrouded: Angels [EP] |
| Label: | S/R |
| Year: | 2020 |
| Rating: | 8/10 |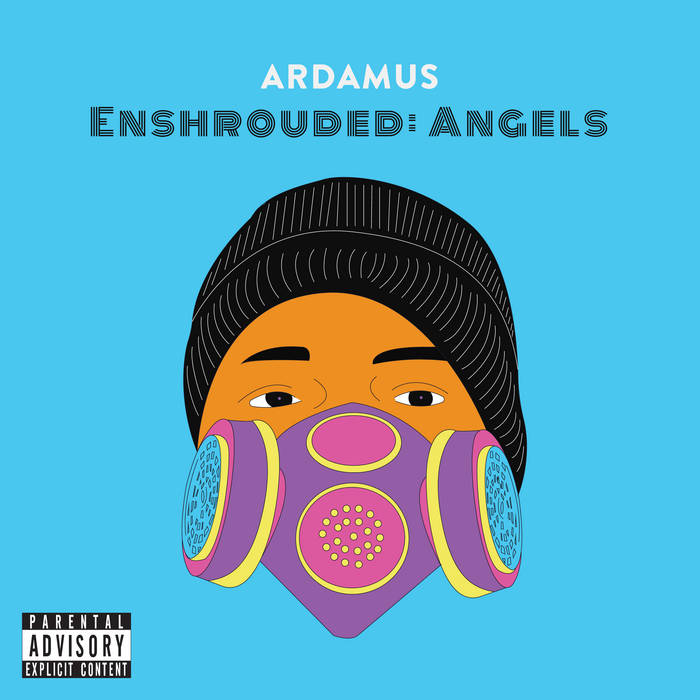 Previous: Mega Ran & DJ DN3 - Ages, Vol. 2
Next: BRZOWSKI & C$BURNS - The Subjugation of Bread