Mega Ran - AGES, Vol. 1
Written by Chi Chi Thalken on November 21, 2019
Mega Ran has been going strong all decade long, constantly touring, and releasing a million different projects over the years, from concept albums to mixtapes and collaborations, along with the traditional EPs and LPs as well. It's only in this context that 2019 seemed like a lighter year for Ran, despite the fact that he released a collaborative album with MC Lars earlier this year. And it's not like he hasn't been playing shows and working on other projects (including a Black Materia re-release coming next year), we just haven't seen the end result yet. With all that said, Ran has dropped an EP to tide us over called AGES, Vol. 1, at the end of the year to collect a few fun songs about his childhood.
For the collection, we get beats from the late EOM, along with The Alumni and G1. Everyone's bringing some classic boom bap to the table, along with a few modern tweaks here and there, but the point is that if Ran is going to rhyme about childhood or adolescence, he really should be rocking some East Coast-style beats that he came up on. Over the course of the EP, we get a mix of songs that range from the fun and silly to the deeply personal and moving, as Ran discusses everything from being a latchkey kid and a nerd that didn't fit in to finding joy in passions like hip hop, video games, and wrestling. There is some room for interesting discussions, such as Ran's interal wrestling with the reconciliation of his nerdcore side with his straightup hip hop side. This is further complicated by the inclusion of the song, "Upside Down," which incorporates the theme of Stranger Things into the beat, and features rhymes that make reference to the show while also bringing in discussion of his own adolescence. We also get some great guest appearances from some familiar collaborators, including SkyBlew, Mickey Factz, Toure Masters, Penny, RoQy TyRaiD, and Austin Creed, who all have a lot of fun with the project and feed off of Ran's energy and passion to make AGES something of a family affair and in turn make it that much more fun to listen to.
Sometimes you don't need a secret formula or to re-invent the wheel. Sometimes you just need a theme to get the ball rolling, some dope emcees and producers, and your own skill and passion. Fortunately, Ran's got all of that covered on AGES, Vol. 1.
| | |
| --- | --- |
| Title: | Mega Ran - AGES, Vol. 1 |
| Label: | Random Beats |
| Year: | 2019 |
| Rating: | 8/10 |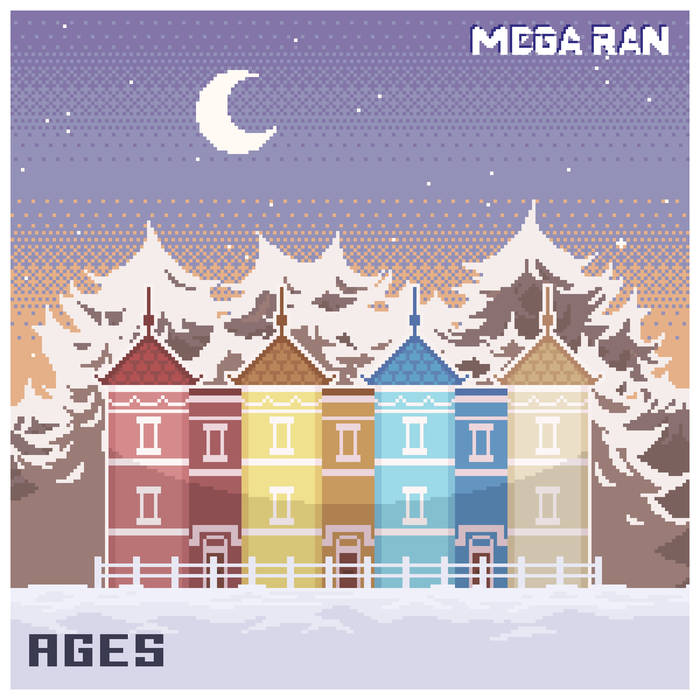 Previous: Chris Orrick & The Lasso - I Read That I Was Dead
Next: Trademarc - Blood Meridian