Low Leaf - Baker's Dozen
Written by Chi Chi Thalken on July 19, 2019
Baker's Dozen has been one of the best series of releases since Fat Beats introduced it a few years back. With each release, they give you thirteen instrumental tracks from one artist, with an array of contributors that include everyone from Daedelus to Elaquent to the late Ras G. Most recently, we got a contribution from Buffalo producer Daringer. Now we shift back to Los Angeles to get the first woman in the series, Low Leaf.
To say that Low Leaf has carved out her own unique path is an understatement, as the harpist/pianist/guitarist/producer/singer/songwriter has covered a lot of ground since she started releasing music at the beginning of this decade. She combines hip hop beats and experimental electronic music with jazz, folk, rock, and a singer/songwriter's sensibility in her projects, while maintaining a focus on her own spirituality through her lyricism. In creating this instrumental album, the spirituality is less explicit, but you can still get a sense of meditation and prayer in her compositions if you listen for it. It's an album that moves from moments of meditation to moments of exploration, as if Low Leaf herself is moving from periods of reflection to periods where she is asking questions of the universe. What this means in a less abstract sense is that there are moments that are more about building a groove, such as the peaceful flute and harp melody and drum shuffle on a song like "O'ahu," that are quite peaceful, and then there are moments like "Black Earthsong," which push the sounds of synthesizers which sound dissonant against an acoustic piano, while percussion appears and disappears at the drop of a hat, leaving the listener without a moment to become really comfortable. As the album unfolds, you really get taken on a wild journey and not only hit on these extremes, but everything in between as well. On top of all of this, it becomes clear as you listen to this album that Low Leaf isn't just giving you some unique individual tracks, but she has carefully mapped out this entire album to play as one long piece of work that requires intense listening.
Low Leaf is one of the most interesting and talented musicians I've had the pleasure of coming across this decade, and she never disappoints. Other artists have given us really good entries into the Baker's Dozen series, but no one has given us quite the ambitious and fully realized vision that Low Leaf has with this album.
| | |
| --- | --- |
| Title: | Low Leaf - Baker's Dozen |
| Label: | Fat Beats |
| Year: | 2019 |
| Rating: | 9/10 |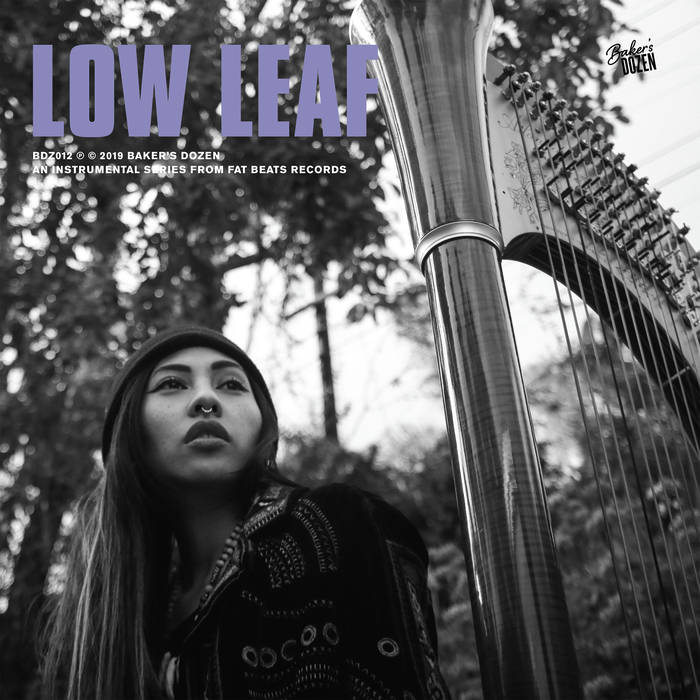 Previous: Anti-Lilly & Phoniks - That's the World
Next: Donwill - One Word No Space