Longshot & Ang13 - Army of 2
Written by Chi Chi Thalken on July 7, 2020
Before being based in Minneapolis, emcee Longshot called Chicago home. This is where he made some important musical connections early in his career, such as his longtime friend and collaborator, Psalm One. Another important friendship was with that of Ang13, who he recently connected with to create a new project, Army of 2.
The great thing about an album like Army of 2 is that when you have two veteran emcees with established chemistry like these two, you don't need to do much to make it a really enjoyable listening experience. In their case, they just need an assist on the beats from TGIK and Yung Diamond, who give them just the right balance of accessible and weird beats, drawing upon some classic boom bap, some reggae, and some hard hitting underground beats. On the mic, these two are trading verses, lines, and just having fun riffing off of each other, as they drop some gems all over the place. It could be a clever punchline, a hard hitting takedown, or some really keen social observations. Again, the type of well-rounded hip hop you'd expect out of two longtime friends and veteran emcees. The recording itself is a little raw – it's not mixed as a polished, ready-for-the-radio type of album, but this kind of live-in-the-basement feel to the recording just gives it this extra underground energy, like you're not supposed to be hearing this much dopeness, but you found this secret mixtape at your favorite record store. Not everyone can get away with a project like that, but when you've got emcees like these two dropping gems every other line, you certainly can.
Sometimes all you need is a classic formula to get things going on a project like Army of 2. Take two emcees, add years of friendship and experience making hip hop, season with some dope beats, and then just get out of the way and let the magic happen.
| | |
| --- | --- |
| Title: | Longshot & Ang13 - Army of 2 |
| Label: | S/R |
| Year: | 2020 |
| Rating: | 8/10 |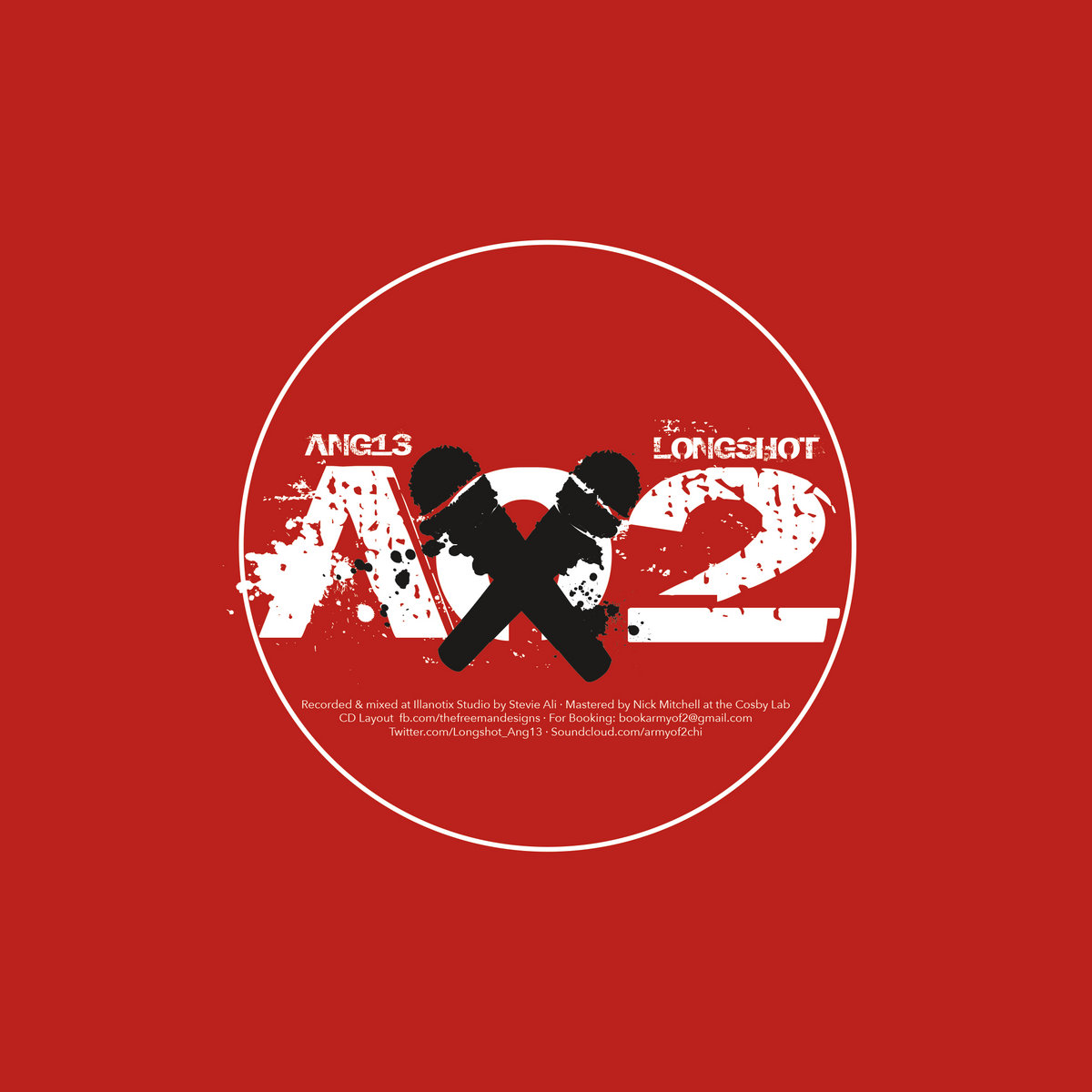 Previous: Nikitch & Kuna Maze - Débuts
Next: J.Rocc - "Original Music"