Javier Santiago - Verses Vol. 2
Written by Chi Chi Thalken on February 24, 2021
Javier Santiago is a keyboardist/producer originally from Minneapolis, earning his jazz chops by studying first at the Brubeck Institute in Stockton and then at The New School. Since that time, he's played with everyone from Greg Grease to Theo Croker, as well as carving out a solo career. Most notably, he released his solo album, Phoenix, on Ropeadope in 2018. Also in 2018, though, came an collaborative EP called Verses. Now he returns to the concept of that project with Verses Vol. 2.
There are a few returnees from the first volume of Verses, notably Amyna, Farr Well, and Melanie Charles. Santiago is expanding the project on Vol. 2, making this a full-length album, so that means more guests, including Taylor Johnson, Ayun Bassa, Phase One, Prizm, and Dahi Divine. Over the course of the album, Santiago is carving out a musical style that brings together hip hop, neo-soul, and jazz, and as you might imagine, the musicianship is top notch. The real key here is that Santiago does a great job of creating all of these beautiful grooves with memorable melodies with incredible subtleties, but he never gets too flashy with it, even though you know he has the chops to let loose if he wanted to. Overall, it's an incredibly easy album to listen to, with Santiago crafting this style of smooth hip hop that just invites you in for a good time with mellow grooves. The biggest challenge with a project like this, of course, is finding the right roster of guests that can all bring their A Game and also make songs that all feel like they fit together. For the majority of the album, this is the case, thanks in part to Santiago's excellent production work and standout contributions from Melanie Charles, Prizm, and Dahi Divine, who find just the right chemistry with Santiago. Unfortunately, not everyone is able to get on that level, with Farr Well stumbling the worst, giving us a really unfocused first draft of a song in "Chaos in Purgatory," which just keeps leaving me scratching my head each time I listen to it, trying to make sense of lyrics that just feel like they are all over the map.
Verses Vol. 2 works more often than it doesn't, and Santiago gives you a lot to like about the project, but there are just a couple of slipups that take the album down just a notch. It's always tough making a project like this, especially expanding from an EP to an LP, but hopefully Santiago can straighten things out for Vol. 3.
| | |
| --- | --- |
| Title: | Javier Santiago - Verses Vol. 2 |
| Label: | S/R |
| Year: | 2021 |
| Rating: | 7/10 |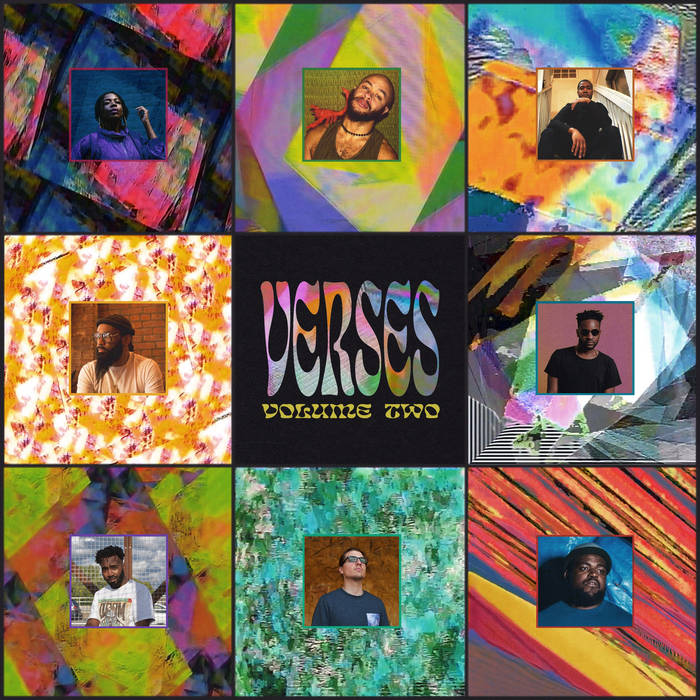 Previous: The Damn Straights - The Damn Straights EP
Next: Funkmammoth - Thanks!