Height Keech - Wild Height Keech
Written by Chi Chi Thalken on September 4, 2020
Baltimore artist Height Keech has been going strong for around twenty years now, but instead of slowing down, he's only kicked things into high gear over the last couple of years. His last solo album, Raw Routes, came bout just about a year ago, but he's also been busy working on projects and producing on albums for Ardamus, andrew, and Emceein' Eye, just to name a few. Now he's back with a new full-length album, Wild Height Keech.
If you've listened to the last few Height Keech albums, you'll have a pretty good idea what to expect from Wild Height Keech. He's coming back with more of that psychedelic/garage rock/hip hop blend that he's worked so hard to perfect over the years. So when I say it's more of the same, or even just a further refinement of this sound, that's not a complaint. Not that many artists can claim a lane like Height Keech can in this fashion. Over the course of twelve tracks, we're getting some big, slamming drums, lots of reverb, a wall of guitar sounds, and all sorts of interesting and unexpected sounds coming into the mix to keep you on your toes. Keech is also coming at you with his deliberate flow on the mic, making sure his words are clear as he discusses life on the road, repping his hometown, and making space to get philosophical about the state of the world and his place in it as well. And while Keech is a dual threat, he doesn't want to travel this path on his own, so he's bringing a few friends along on this journey, with ialive and Emily Slaughter providing backing vocals across the album, and ialive also joining Height Keech as Necessary People to produce the track "Last Blast Do Or Die." Where the real fun happens, though, is on the posse cut, "World Wind," which features ialive, Ardamus, Mister, Darko the Super, Goldzilla, PT Burnem, and Prowess the Testament all taking turns trying to outdo each other on the mic. It was a good idea to put Prowess on last, though, because I'm not sure how anyone is going to top her after she comes correct on her verse.
Wild Height Keech is par for the course for Height Keech, but because he's set the bar so high over the last few years, that's not a dig. It's just another consistently excellent album from an artist with a unique sound.
| | |
| --- | --- |
| Title: | Height Keech - Wild Height Keech |
| Label: | Cold Rhymes |
| Year: | 2020 |
| Rating: | 8/10 |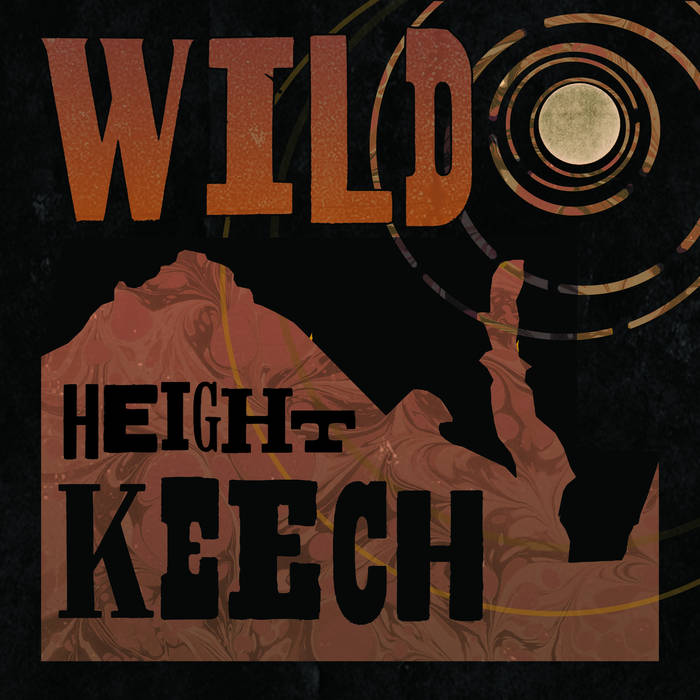 Previous: St. Panther - These Days
Next: Amerigo Gazaway - Gratitude