Dillon - Gardenstrumentals
Written by Chi Chi Thalken on July 7, 2020
Chances are that you might be familiar with Atlanta artist Dillon through his work with producer Batsauce or the late Paten Locke, but he's been carving out a nice niche in recent years as a solo artist as well, both as emcee and producer. Just one year ago, we got the wildly ambitious concept album, Lobsterdamus. Just this past March, we got an instrumental collection from him, The Clean Plate Club Vol. 4. Now, under quarantine, we get a new instrumental collection, Gardenstrumentals.
Like many of us under quarantine, Dillon has turned to gardening to help keep his sanity. He soon found himself combining his passions, though, as he began making beats and playing them through an open door for the plants. When you've reached that level, you don't overthink it, you just make a garden-themed instrumental album. And while that might sound novel on paper, when you've got a solid producer like Dillon, who can make some varied and interesting beats that draw upon everything from jazz to psychedelic rock and has a knack for finding the perfect vintage samples to flesh out his beats, you end up with a project that is legitimately enjoyable. Dillon does a great job of spreading out vocal samples that talk about various aspects of gardening, giving you some food for though as you harvest your own herbs and vegetables or whatever else you've planted this season. He's also doing this over a really compelling mix of beats that flow together expertly and take you on a musical journey. Mostly, though, this is just a beautiful, meditative collection of music that will help you find peace as we all live through this madness.
Gardening is a little bit of a privilege (you have to have the space and time for it), but it is a rewarding and calming practice if you can do it. Dillon clearly understands this, and he's made a beautiful soundtrack for the summer in Gardenstrumentals as you're watering, weeding, and harvesting.
| | |
| --- | --- |
| Title: | Dillon - Gardenstrumentals |
| Label: | Full Plate |
| Year: | 2020 |
| Rating: | 8/10 |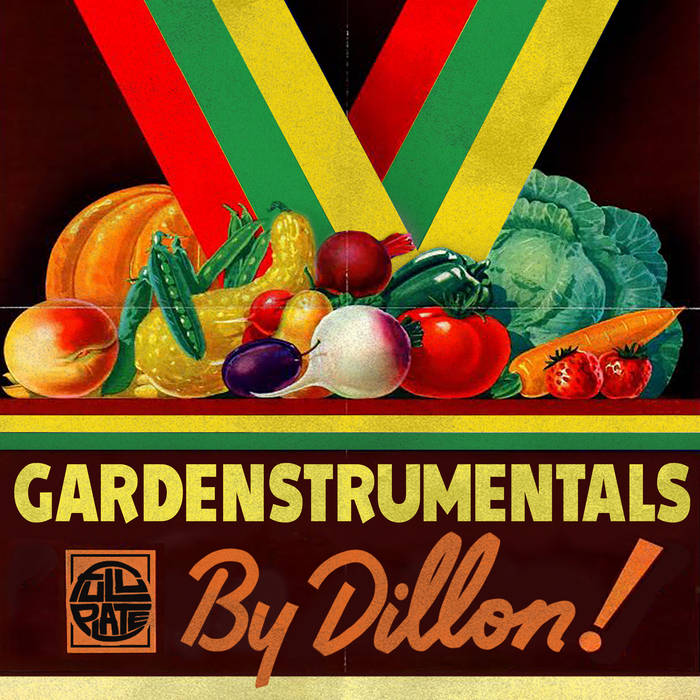 Previous: J.Rocc - "Original Music"
Next: Various Artists - Solidarity