Cadence Weapon - Parallel World
Written by Chi Chi Thalken on April 30, 2021
Cadence Weapon is an artist born and raised in Edmonton, but now based in Toronto. He broke through when he was still a teenager, releasing his first album, Breaking Kayfabe, in 2005, right as the music industry was going through some seismic shifts. In 2012, he officially entered the next phase of his career with the album Hope in Dirt City, which saw him shortlisted for the Polaris Music Prize. Now in his mid-30s and three years after his self-titled album, Cadence once again enters a new phase as he drops Parallel World.
For this project, Cadence Weapon enlisted the help of producers such as Jacques Green, Jimmy Edgar, Martyn Bootyspoon, Casey MQ, Korea Town Acid, Strict Face, Little Snake, DNNY PHNTM, and AudioOpera. This might not be names you're immediately familiar with, but once you hear their contributions to Parallel World, you'll definitely be running to find out more. That's because from the jump, this album hits hard it stays hitting hard until you get to the last track. Bringing in elements of grime, trap, drill, EDM, and beyond, everyone comes together to make some hip hop that sounds extremely energetic and urgent. This ain't no calm let-me-put-on-my-headphones-and-daydream album. No, this is a turn-this-shit-up-and-pay-attention album. That's because Cadence Weapon isn't just picking dope beats, he's feeding off of that energy to turn your attention to important subject material. From the top of the album, when he opens with "Africville's Revenge," you know you're about to get into some real shit, as Cadence Weapon refers to a part of Halifax where a Black community settled in the early 1800s and thrived for years until the 1950s and 1960s, when city growth led those in power to desire this prime real estate and demolished all of the historic buildings. As you work your way through the album, Cadence Weapon is adjusting his delivery on the mic that be deliberate and clear, cutting through the noise and he discusses everything from systemic racism to paranoia over a growing big brother police state to feeling alienated in your own city to navigating the music industry and beyond. It is far and away some of his best lyrical work in terms of delivering a clear and effective message. He also gets a few assists along the way from artists like Manga Saint Hilare, Strict Face, Jacques Green, and Fat Tony. They all do a great job with their contributions, but no one crushes quite like Backxwash does on "Ghost," who comes so hard and correct on the mic with such creativity and passion and urgency, they damn near steal the whole album with one verse. The real key to the whole album, though, is not just that the album bangs (which it does), but that there is so much musical, lyrical, and emotional content to the album that you can keep going back to this album over and over and discover something new each time through.
Cadence Weapon has been around for a minute, but he's pushed himself to deliver his best album yet with Parallel World. It doesn't just get you hype, it fills you up with thoughtful lyricism, clearly delivered with charisma and passion, mixes it with a ton of musical creativity, and tops it of with an emotional resonance that will cut through the noise and travel through your ears straight into your heart.
| | |
| --- | --- |
| Title: | Cadence Weapon - Parallel World |
| Label: | eOne Music |
| Year: | 2021 |
| Rating: | 9/10 |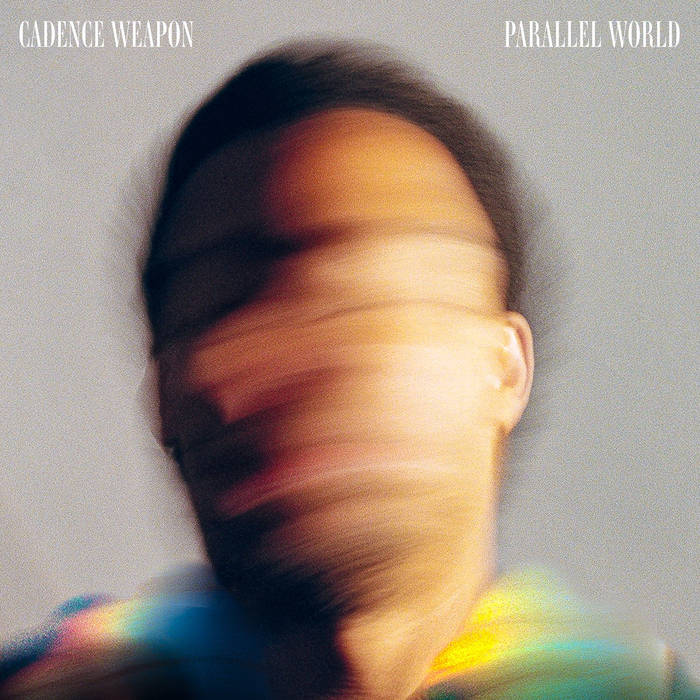 Previous: Korea Town Acid - Metamorphosis
Next: Gianni Brezzo - The Awakening