Bambu - Exrcising A Demon | Article II | Brother Hoods
Written by Chi Chi Thalken on June 13, 2019
L.A. emcee Bambu has been one of the best emcees working this decade, dropping some classic albums such as Party Worker and Prey for the Devil along the way. While it has been a couple of years since his last album, he's tided over his fans with some singles and EPs, with the last EP coming just last September. Now hes back with another EP, Exrcising A Demon | Article II | Brother Hoods.
For the project, Bambu enlists the help of longtime collaborator OJ The Producer, who helps lay down some soulful, laidback West Coast boom bap that will sound amazing pumping out of your car stereo as you go cruising around this summer. Which is to say that first and foremost, this EP sounds amazing. What makes it special, though, is the ways in which Bambu is able to make hip hop that absolutely bangs but also educates and questions you as a listener. There are plenty of artists that have had their hearts in the right place but have made some completely corny and/or condescending hip hop because they got too caught up in preaching a certain message, that they forgot to make sure the hip hop was good. This has never been the case with Bambu. Bambu lived a tough life as a Pilipino youth in L.A., and he put in his time as an emcee to learn the ropes, and he's also put in the time organizing his community and working as an activist to understand what messages work and what don't work. For this particular project, Bambu brings in the Galido brothers, guys that he knew from his youth, to speak to the ways in which systemic oppression and violence keep minorities disenfranchised. They are not emcees, so they aren't dropping guest verses, instead providing short clips at the beginning and ends of songs, highlighting the ways in which gang life seduced them, and how there wasn't a system in place to help them succeed in life – they had to find their own way out. This helps set the stage for Bambu, who again drops some excellent verses and choruses in which he speaks openly and honestly about his own experiences in his youth, the way he has learned and grown, and connects the dots for listeners, emphasizing the ways in which systems of power work to keep minorities oppressed, and ways in which you can educate yourself, get organized, and shift the power balance in this country. There's not a weak song on the EP, but my personal favorite is "Brother to Brother," in which Bambu takes on toxic masculinity and peer pressure and encourages men (young men in particular) to step back, analyze the choices you're making, and just as importantly, call out your fellow men when they do or say something sexist, homophobic, or otherwise harmful.
Bambu has built a long career off of making dope West Coast hip hop, and then working in some great educational moments along the way, often by relating his own personal experiences and talking about his own personal growth. This EP is no exception.
| | |
| --- | --- |
| Title: | Bambu - Exrcising A Demon | Article II | Brother Hoods |
| Label: | Beatrock Music |
| Year: | 2019 |
| Rating: | 8/10 |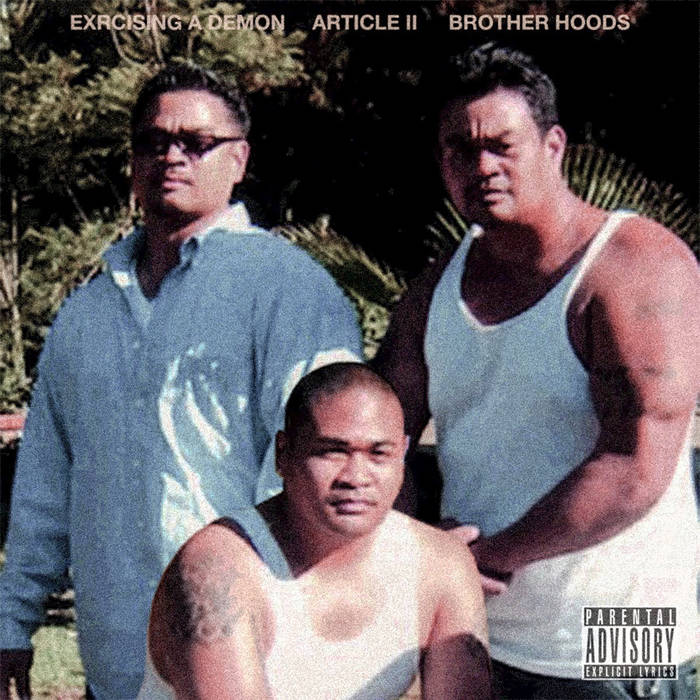 Previous: Super Smack - Neon Red (EP)
Next: K.Raydio - 4:44